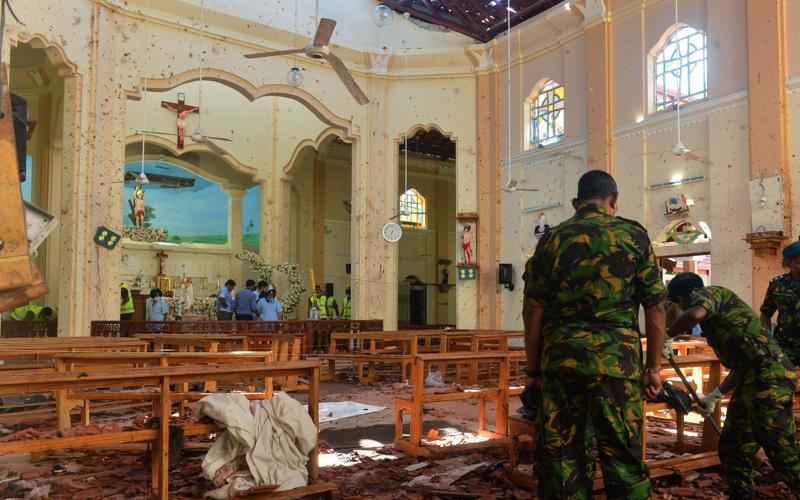 NEW DELHI: In a sensational disclosure, the Sri Lanka Army chief said that the IS terrorists who carried the April 21 Easter Sunday bombings have allegedly visited Kashmir, Bengaluru, and Kerala for "some sorts of training" or to "networking" with other foreign outfits.
According to reports by a leading news agency PTI, Lieutenant General Mahesh Senanayake in an interview to the BBC on Thursday disclosed that the attackers "have gone to India, they've gone to Kashmir, Bengaluru, they've travelled to Kerala state."
When asked what activities they were doing in Kashmir and Kerala, the Lanka's army chief said: "Not exactly, but definitely in some sorts of training or to make some more links towards the other organisations outside the country."
It is the first time that a top official from the island nation has confirmed the militants' visit to India which had shared intelligence inputs with Colombo ahead of the attack.
Officials of central security agencies here Saturday said that there is no record to suggest that any of the Easter bombers had visited Kashmir as claimed by the Army chief of the island nation, as per PTI reports.
Subscribe us on