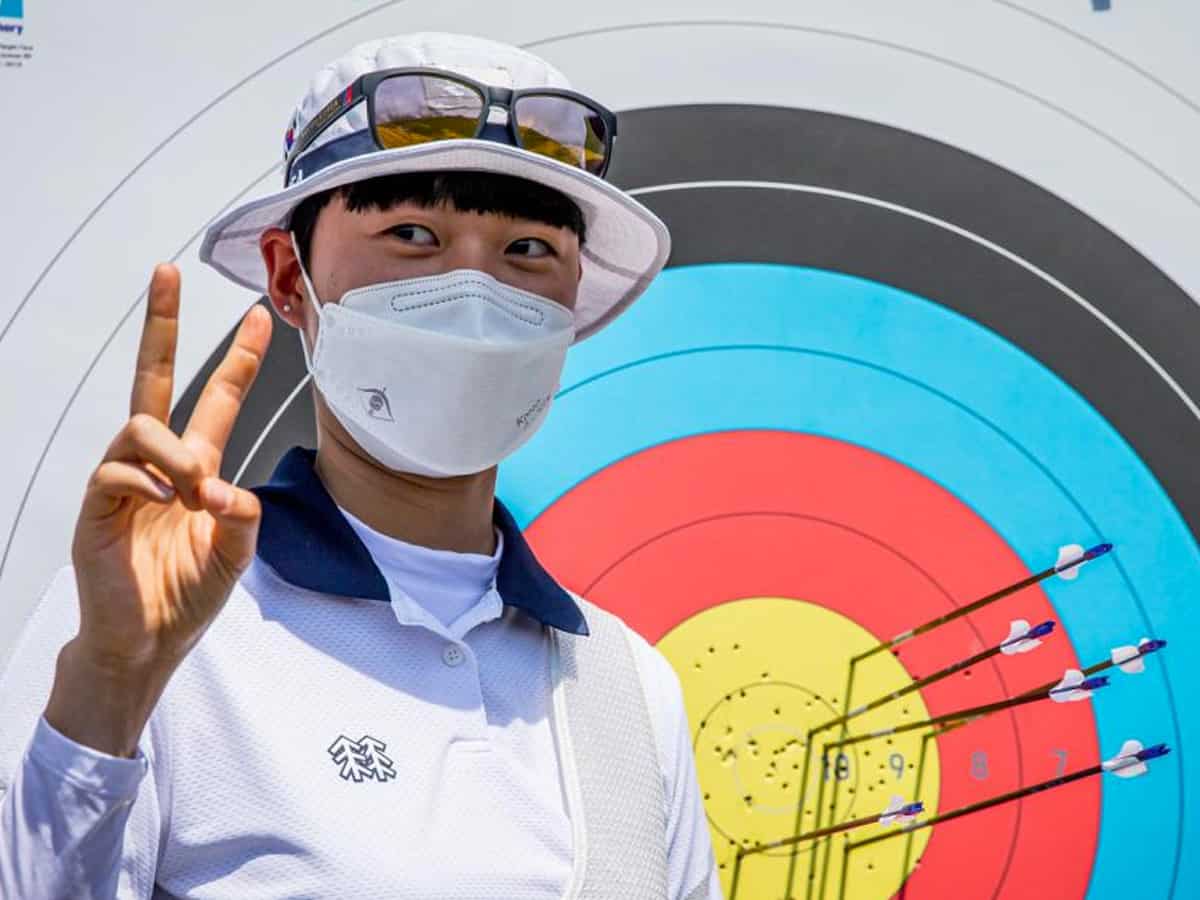 The South Korean Archery Association has been receiving demands from select men on online community spaces demanding that medals won by Olympic record-breaking archer An San be taken back as she is "a short-haired feminist".
San's short hair which is an alleged sign of feminism has received backlash with some south Korean men maligning her for the fact that she "goes to a women's only college, uses man-hating slangs, is a fan of MAMAMOO" and other trite instances.
In an earlier exchange, San condemned a male troll by sharing screenshots of the conversation on her story wherein he called her "a disabled f***er.
The trolls in question have accused San of misandry despite the lack of evidence which suggests that she is a man-hating aggressor. The Archery Association's webpage has been spammed with demands from trolls to take back her Olympic medals, along with any privileges attached to her recent achievements as they claim that "their taxpayers' money paid for it".
Similar recent attacks were launched against K-pop girl group Brave Girl's Yuna, mega singer-songwriter IU, comedian Narae Park, and producer and talk show host Jae Jae. While these accusations have been met with amusement, in effect companies like Starbucks, GS25 and even the Korean Military rejected their association with what is dubbed as "man-hating feminism".
While there is sufficient solidarity with An San and pressure on the Archery Association to stand by her, the situation hasn't died down yet.
An San won her third Olympic gold medal, championing the women's individual match yesterday.
Subscribe us on