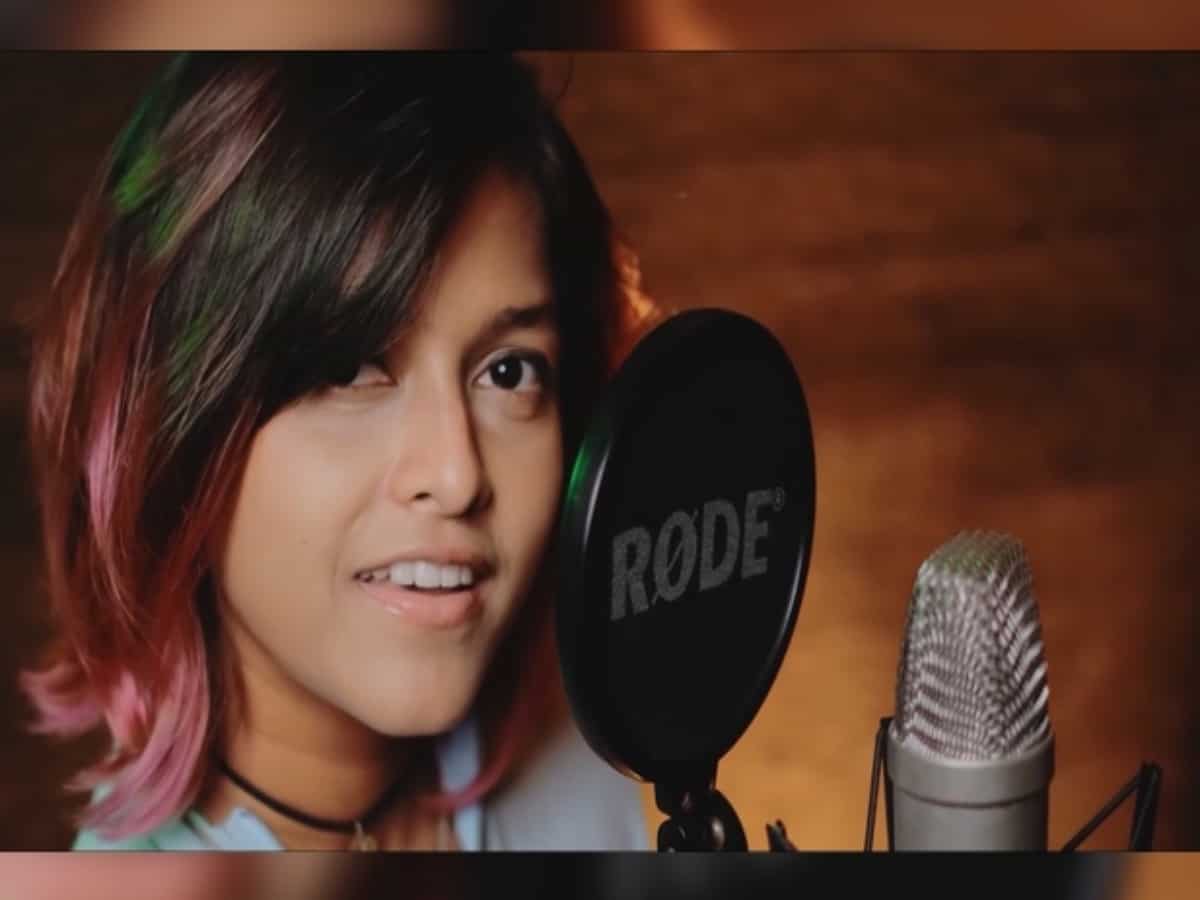 Hyderabad: Trending Sri Lankan singer Yohani Diloka de Silva who has become an internet sensation for her 'Manike Mage Hithe' song is all set to perform in Hyderabad.
The 28-year-old singer will be performing with her nine-member band at Heart Cup Coffee, Gachibowli, on October 3. Heart Cup Coffee confirmed to Siasat.com that her performance will start at around 9:30 PM. The tickets for the show are available on 'Book my Show'.
'Manike Mage Hithe' (In my heart) has garnered more than 116 million views on YouTube so far. Yohani, a singer, songwriter, rapper, and music producer, has won millions of hearts in India.
Yohani's song has spawned covers in many languages such as Hindi, Tamil, Malayalam, Bangla by many popular artists. It also became one of the most popular music for Instagram Reels in India.
It has been making celebrities shake a leg to it, from Hindi-film actors Amitabh Bachchan to Madhuri Dixit to popular social media influencers and more. It has even got the K-Pop sensation BTS to come out with a "reaction video" to it.
The Sinhala song was recorded in Yohani's home in Colombo, and produced by Sri Lankan composer Chamath Sangeeth. It's been a year since the release of the original song and recently the producer collaborated with Yohani to release a duet cover of the same song, which is trending these days.
Yohani appeared on NDTV and said that she is ready to sing for Bollywood movies as she has lots of fans in India.
Subscribe us on