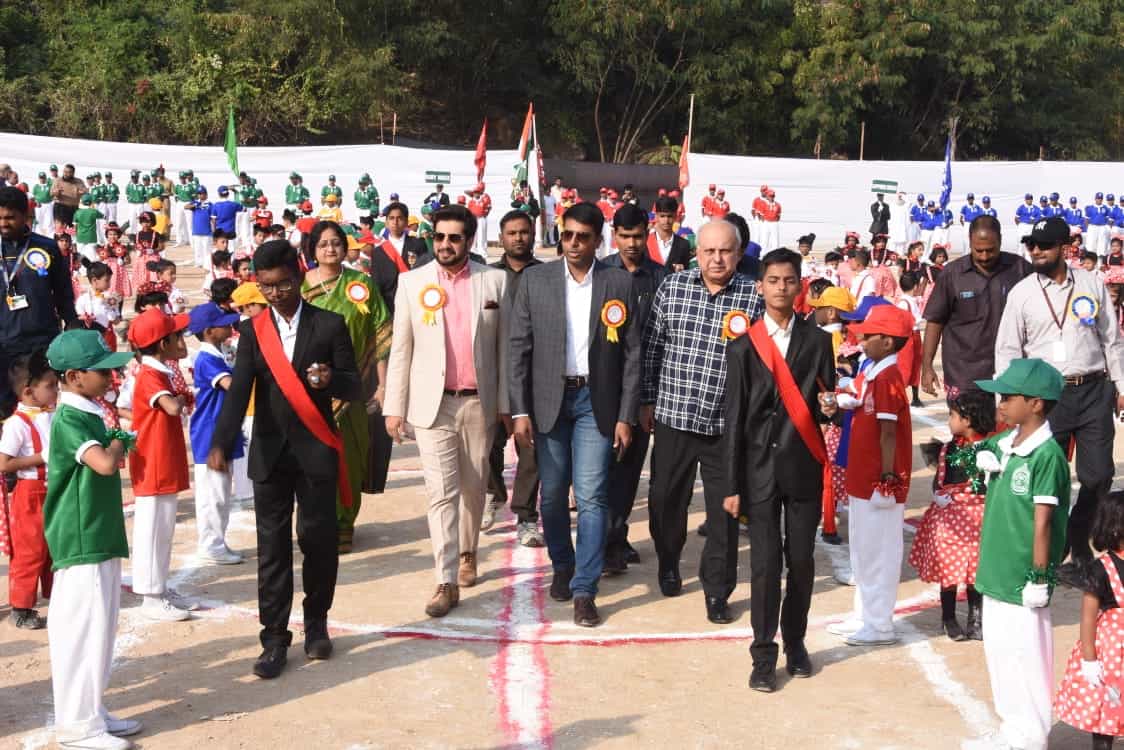 Hyderabad: Sultan-Ul-Uloom Public School, Banjara Hills, Hyderabad celebrated its Annual Sports Day on Saturday, with great zeal and excitement.
The programme began with the welcome address by the Principal Mrs. Arpana Saxena welcoming the esteemed gathering and emphasised on the importance of sports in a child's life.
Chief Guest, Mr. Vishwajith Kampati, IPS, Director, Enforcement, Vigilance and Disaster Management, GHMC addressed the gathering about the team spirit, sportsmanship and encouraged the students for participation in sports.
Mr. Vishwajith and Secretary of SUES Mr. Zafar Javeed, took the salute of the impressive March Past of the students.
The students entered into the spirit of the occasion in a grand way with the oath being administered by the Head Boy. An energizing equestrian display set the tone for the rest of the event.
The students performed various drills mesmerising the audience with their energy levels. Once the races began, the air was filled with cheering and tons of encouragement for the young athletes.
Students of classes 6 to 10 competed in events including sprints, relays, Hoop Race, Ladder Race and Shotput. Adding to joy, fun time with tug- of- war between the houses had been played. The National and state level players were awarded and applauded.
The students were awarded with best march past trophy and the overall House champion trophy.
Subscribe us on