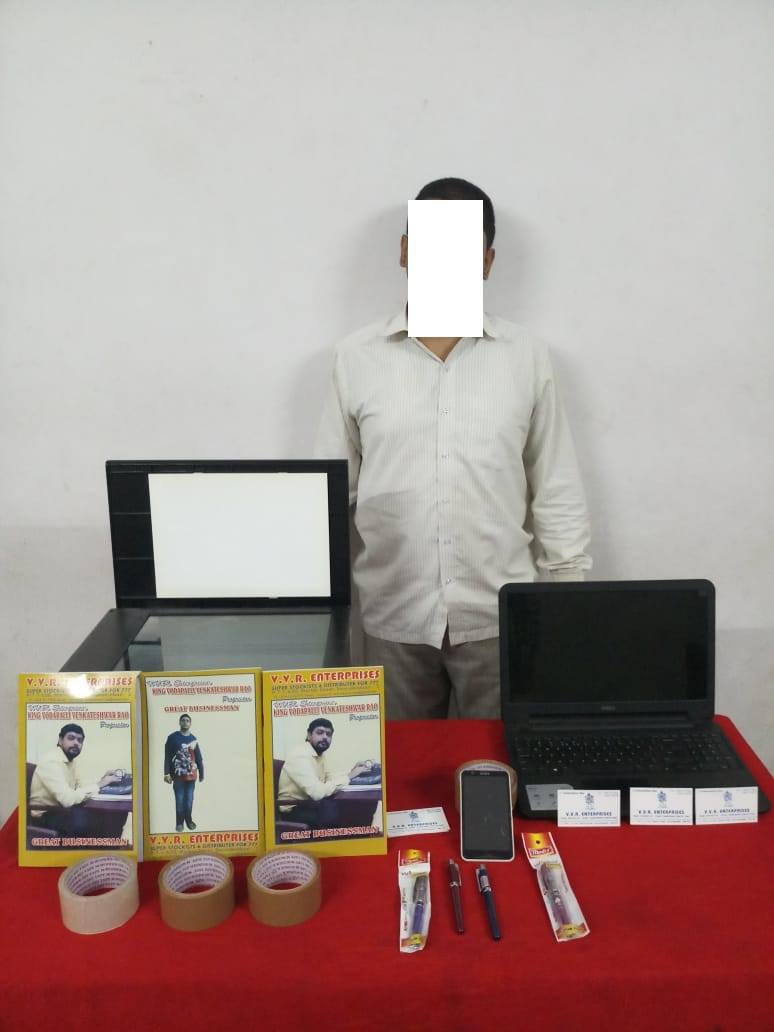 Hyderabad: On tip-off and by working out clues of the CC camera, the sleuths of Commissioner's Task Force, North Zone team apprehended one accused on Monday. The accused identified as Voddapally Venkateswar Rao, ageing 32 years, a businessman resident of Kummerguda in Secunderabad, bore a grudge against his former classmate for rejecting his friendship in 2010 and also against the professors of Osmania University, who allegedly failed him in the MBA course.
This made him hatch a plan to defame them by sending the parcel on their names.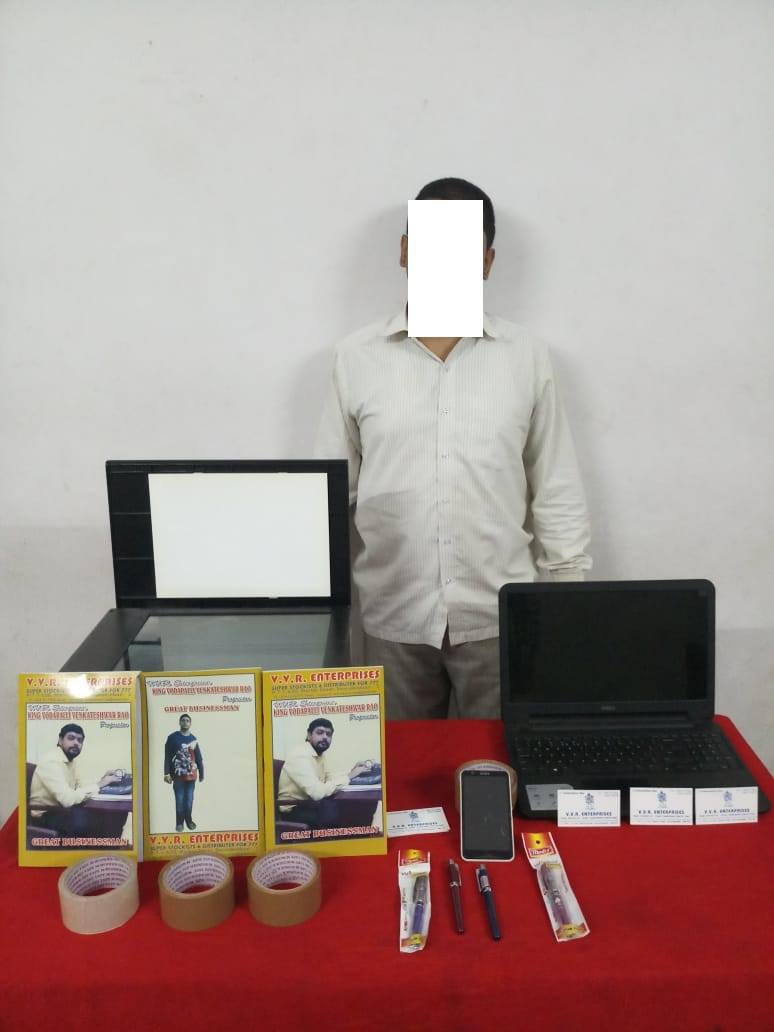 DCP of Commissioner's Task Force, P Radhakrishna Rao said, "Rao runs a spices sales business in Secunderabad market area. While he was studying MBA at Navabharathi PG college in Bollaram from 2008 to 2010, he tried to befriend a girl. When she denied his friendship, he bore a grudge against her and was waiting for a chance to defame her. He also accused the Osmania University professors of failing him in the MBA exam. In this regard, he even filed a case in the court against the administration and professors of Osmania University,"
Commissioner further said that that the FSL reports are awaited to know the exact content inside the bottle. As per his plan, a few days ago, Rao prepared 62 bottles and filled it with 'mud water' and kept the same at his shop's premises.
On August 16, at about 4 pm, he engaged a passenger auto for Rs 150 and loaded the 62 carton boxes in to reach the post office located near Patny circle. He booked the registered post to various addresses of VIPs, Government officials, celebrities and when the postal staff advised him to come on the next day morning due to late hours, he requested them to keep the parcels inside the post office and left.
"The following day, he went to the post office and booked the registered parcel by paying required charges of Rs 7,216 and left with the receipts. On August 19, the post office dispatching section suspected some suspicious liquid material emitting a bad smell and a case was booked. Following a thorough probe, Rao was held" he said.
Subscribe us on