New Delhi: 'Gurudev' Rabindranath Tagore was a remarkable genius, and remains not just India's, but the worlds foremost cultural icons, President Ramnath Kovind said here on Monday, while presenting the Tagore Award for Cultural Harmony.
The awards, for 2014, 2015 and 2016, were presented to Manipuri dance exponent Rajkumar Singhajit Singh, Bangladeshi cultural organisation Chhayanaut and Statue of Unity sculptor Ram Vanji Sutar for "outstanding contribution towards promoting values of cultural harmony".
The annual award, carrying a prize of Rs 1 crore, was instituted in 2012 in recognition of Tagore's contribution and understanding of the role of culture in enriching the human spirit and in commemoration of his 150th birth anniversary, Kovind said in his address.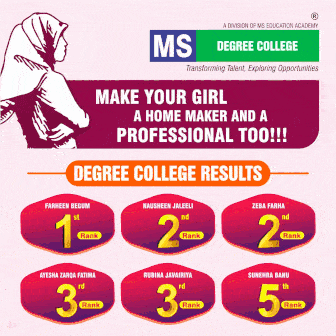 "Gurudev was a remarkable genius. He was a writer of renown. When he won the Nobel Prize for Literature in 1913, he became the first Asian Nobel laureate.
"However, he was more than just a writer – he was a musician, artist, educationist and spiritual scholar of rare sensitivity. He is remembered every day as the poet who gave India its national anthem. And he remains one of our foremost cultural icons."
Adding that by "our", he meant not just India, Kovind said Tagore belonged to the world, who was "a nationalist and an internationalist, a child of Ma Bharati and an advocate of Vishvabharati".
Kovind also called the recipients as "emblems of the plural and singular beauty of India's culture and cultural harmony" and being "linked to the life and brilliance of Rabindranath Tagore".
The 2014 winner, Singh, who is a Padma Shri (1986) recipient and Fellow of Sangeet Natak Akademi (2011), has been a performer and a choreographer of Manipuri dance for over 60 years.
Awardee cultural organisation Chhayanaut, which was part of the movement for an independent Bangladesh, has promoted and preserved the philosophy of Tagore in the country which shares Tagore as the author of its national anthem.
"The common cultures of Bangladesh and India, in West Bengal and beyond, forge a bond across boundaries. The cooperation between India and Bangladesh in recent years, in connectivity and developmental projects and, of course, in people-to-people engagement is blessed by the ethos of Gurudev," the President said at the Pravasi Bharatiya Kendra here.
The third recipient, 94-year-old Sutar, a sculptor and scholar, is now most well-known for the Statue of Unity, the world's tallest statue and a tribute to Sardar Vallabhbhai Patel.
"An earlier encounter with Sutarji's work was when I was a Member of Parliament and used to pass by and appreciate his statue of Mahatma Gandhi outside Parliament. That statue, capturing Gandhiji in a meditative pose, has become a signature representation of not just the Father of the Nation but also of Gandhian philosophy," Kovind said.
The first Tagore Award was conferred upon Indian sitar legend Pandit Ravi Shankar and the second in 2013 upon music maestro Zubin Mehta.
[source_without_link]IANS[/source_without_link]
Subscribe us on