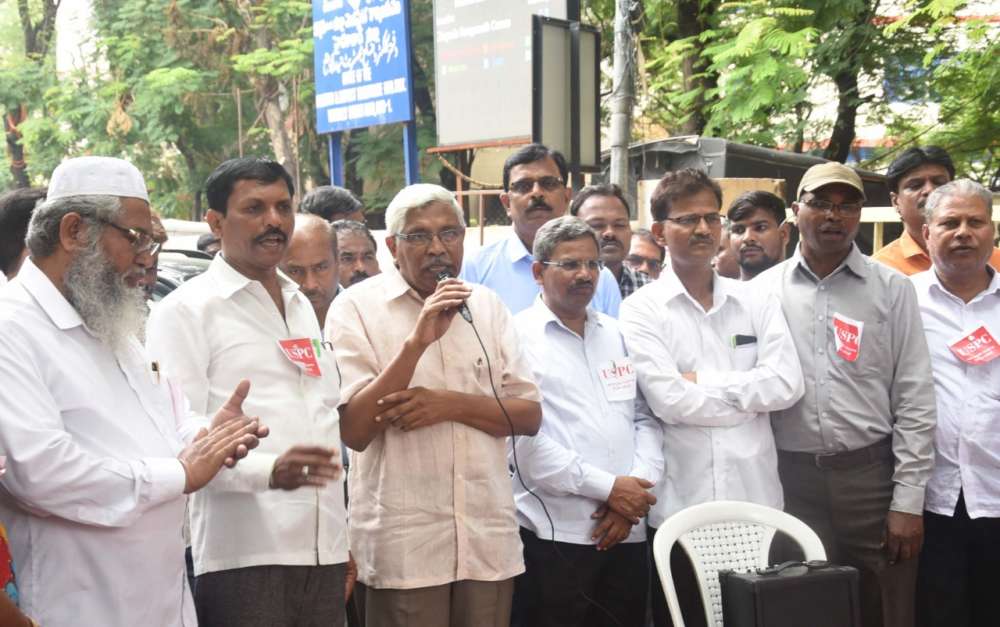 Hyderabad: Members of the Telangana State Upadhyaya Sanghala Porata Committee (TSUSPC) staged a protest at the Hyderabad District Collector Officer on Saturday demanding for the pending promotions for the last 5 years and abolition of the contributory pension scheme (CPS).
The protesting teachers also demand the government to interim relief for PRC, the up-gradation of Pandits and PET posts, and the abolition of CPS.
They also questioned the strategy of the government for its negligent attitude in the welfare of employees', teachers and the school education sector.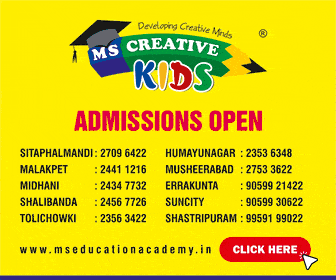 While participating in protest Professor Kodandaram, President of TJS (Telangana Jana Samithi) urged, "The government to immediately address all issues in the field of education sector and employees of it."
M Ravinder, president of the Telangana Progressive Teachers Federation alleged that state has failed to give any clarity to teachers, who have been waiting for 5 years, on when they can expect their promotions.
 mohammedhussain.reporter@gmail.com
Subscribe us on