State Bureau
Hyderabad: In a big thumbs up to the TRS government's efforts for development and growth of the State, the United Nations Development Programme (UNDP) India announced that Telangana has emerged as the best-performing State in the country in promoting inclusive and sustainable growth and decent work for all in 2019.
According to the Sustainable Development Goals Index (SDGI) released by Niti Aayog, Telangana improved its performance from the previous year in eight out of the 17 SDGs. In the economic growth and decent work parameter, the State shot up from 75 percent in 2018 to 82 percent in 2019. Besides these two parameters, the State was ranked number one in 'Reduced Inequality,' third in 'Affordable and Clean Energy,' fourth in 'Climate Action' and fifth in 'Sustainable Cities and Communities."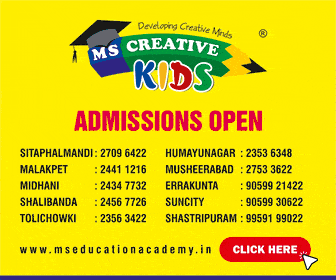 Overall, Telangana was placed in third position in the SDGI with a score of 67 after Kerala and Himachal Pradesh. The State improved from its 2018 score of 61 and is now placed above the national composite score of 60 points. Significantly, Telangana also moved from the 'Performer' category (50 – 64 points) to 'Front Runner' category (65 – 99 points).
The State also took a quantum leap in 'Clean Water and Sanitation' moving up from 55 per cent to 84 per cent. In affordable and clean energy, TS recorded 93 per cent performance against 63 per cent in 2018.
IT and Industries Minister KT Rama Rao, responding to the UNDP India's tweet, said: "Fabulous news. Delighted to hear that Telangana is doing well where it matters, inclusive and sustainable economic growth as per UNDP."
The UNDP India had earlier tweeted: "Telangana emerged as best performing State in promoting inclusive and sustainable economic growth and decent work for all on SDG India index for 2019."
Subscribe us on