Mohammed Hussain
mohammedhussain.reporter@gmail.com
Hyderabad: While the Haj Committee can't be able to organize the Haj Training Programmes at convenient places then I'm here to make all the necessary arrangements on my own says, Mr. Syed Sayeed Alam, Vice President of Telangana State BJP Minority Morcha.
While making an allegation of continuous insult and humiliation of Haj pilgrims by the Telangana State Haj Committee Mr. Alam said that the Haj Committee is not in a position to conduct Haj Orientation Training Programmes in a proper and respectful manner.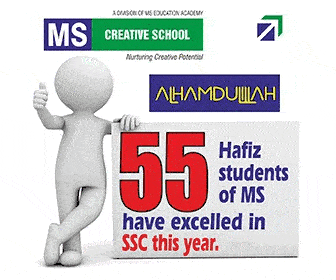 He alleged that despite Rs. 4.00 crores budgetary provision and about One crore fund has been sanctioned from the Haj Committee of India instead the Telangana State Haj Committee is totally depending on the private institutions and individuals for organizing Haj Training Camps.
He said that these camps are being held in different parts of the society and the local people raise funds by collecting donations to meet the expenses of the training camps and arranging for lunch for the participants.
He further said that the Haj Committee has no skills to organize such camps. All the arrangements are made by the residents of the particular area where the camps are held.
He said that the Haj pilgrims are forced to move from one corner of the city to other to attend the Training Programmes which often causes irritation to them besides hurting their sentiments.
Hurmat Unnisa a citizen who had gone through various difficulties while attending haj training programme. She said that these camps are often held in narrow lanes, where neither proper basic facilities nor comfort is available.
Mr. Alam said that these camps should be held in centrally located places like Nampally in public garden mosque or in Darulshifa mosque, where abundant space is available both for parking and sitting. He asked that what are the prepations and arrangements is being done by the Haj Committee with the funds of five crores including four crore state budget and one crore from the Central Haj Committee.
According to calculations the Haj Camp costs around one crore, then what about the remaining amount from funds is there a calculation for it? he further asked.
He said that if the Haj Committee can't be able to organize the camps at convenient places then he is there to make all the arrangements of his own for this purpose.
Subscribe us on