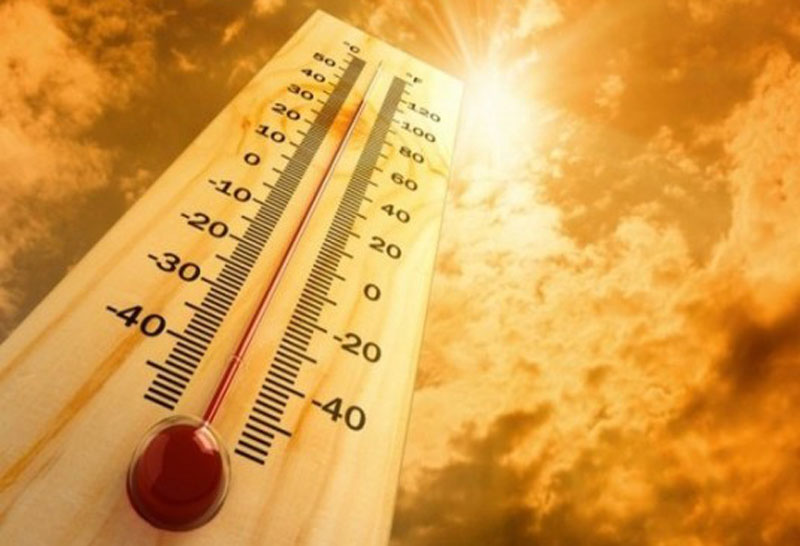 Hyderabad: These days in Telangana State, heat waves are continuing. The heat waves coming from North-West have made the residents of Hyderabad perturbed. A minor child and five other persons have died due to excessive heat.
According to Met Office report, mercury may go up to 48 degree Celsius in a few days. It is expected that it will break 50 years record.
It may be mentioned that in 1966, mercury had touched 48 degree Celsius. In 1988, severe heat was witnessed in Ramadan also. Due to increase in vehicular traffic, pollution has increased resulting in rise in temperature.
It is reported that Hyderabad is no longer a moderate city where the weather used to be quite pleasant.
Mr. Raja Rao of Met office told that heat waves are likely to continue throughout the month.
In Telangana, mercury touched 45 degree Celsius. On 9th and 10th May, heat waves will continue in Hyderabad and other Telangana Districts. Khammam recorded 44.8 degree Celsius. In Hyderabad, mercury recorded 43 degree Celsius. If the intensity of heat continues, the mercury might touch 48 degree.
It may be mentioned that during the past 10 years, mercury did not touch 48 degree Celsius. On one day, it had reached 47 degree Celsius and then declined.
According to Met Office forecast, the intensity of heat is likely to continue for another 3-4 days.
An advisory has been issued for the public not to come out of the houses between 11 a.m. and 4 p.m.
[source_without_link]Siasat News[/source_without_link]
Subscribe us on