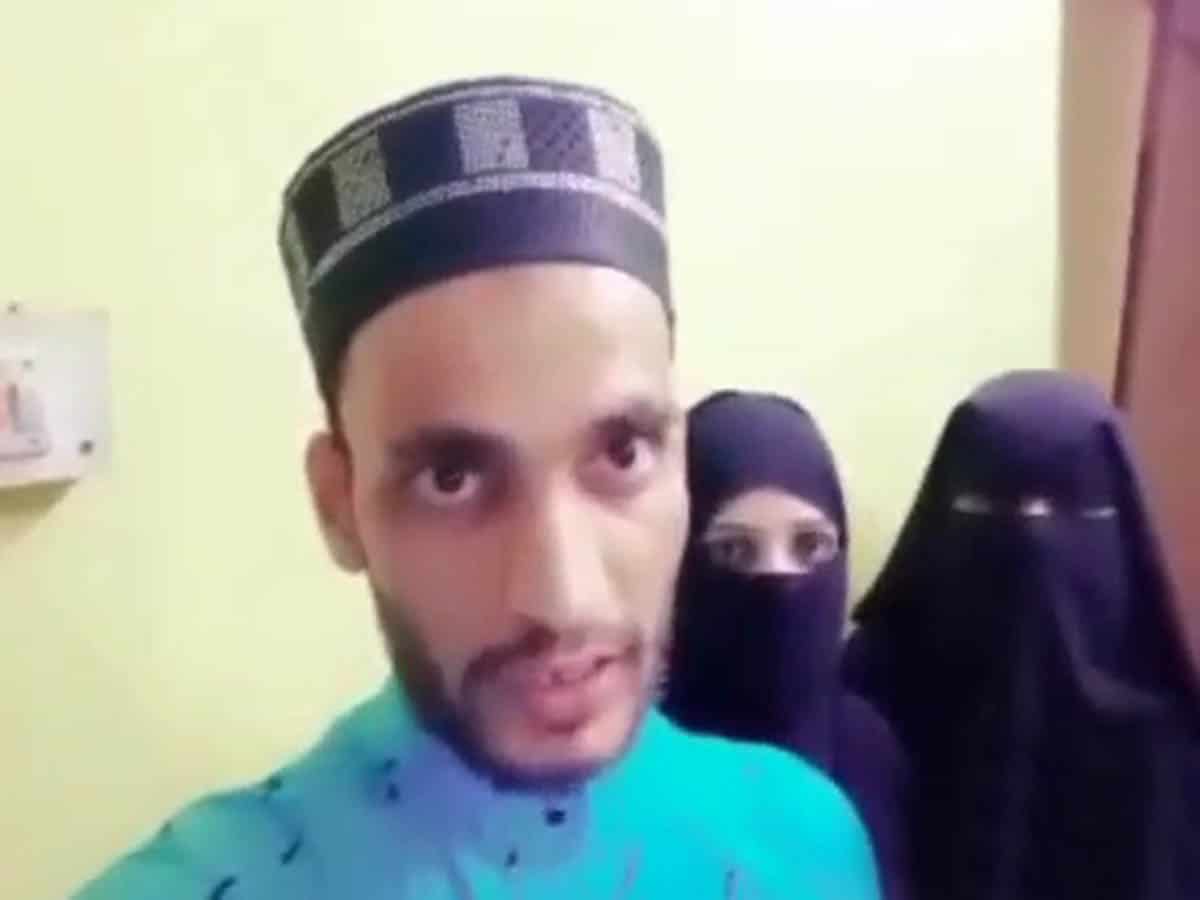 Hyderabad: Tension prevailed in Kalapather area of old city late Sunday night after scores of AIMIM leaders and activists allegedly surrounded the house of one Youtuber Mohammed Imran, the person who was making calls to MIM legislators and making recorded voice viral on social media claiming it his fundamental right.
Mohammed Imran, sent a message on social media groups seeking help after AIMIM activists had gathered in large numbers near his house located at Kalapather area and dared him to come out.
In his purported video, Imran said that it is his fundamental right to pose questions to the public representatives who have been elected in a democratic manner. "I have been raising several issues with the AIMIM leadership since it is my fundamental right to question the public representatives" said Imran in his video.
Soon after the political party activists surrounded his house, the family of Imran was panicked and his mother too appealed to the public to come to their rescue.

Teams of police from South Zone police arrived at the spot and tried to disperse the group of activists.
After Faris Quadri of Nagpur Maharashtra Mohammed Imran had become popular on social media for his repeated calls to AIMIM legislators and other leaders discussing several issues on the current situation and later making the conversations and recordings viral on social media platforms.
When contacted the police said that they want to collect information about two old cases registered in 2020.
Subscribe us on