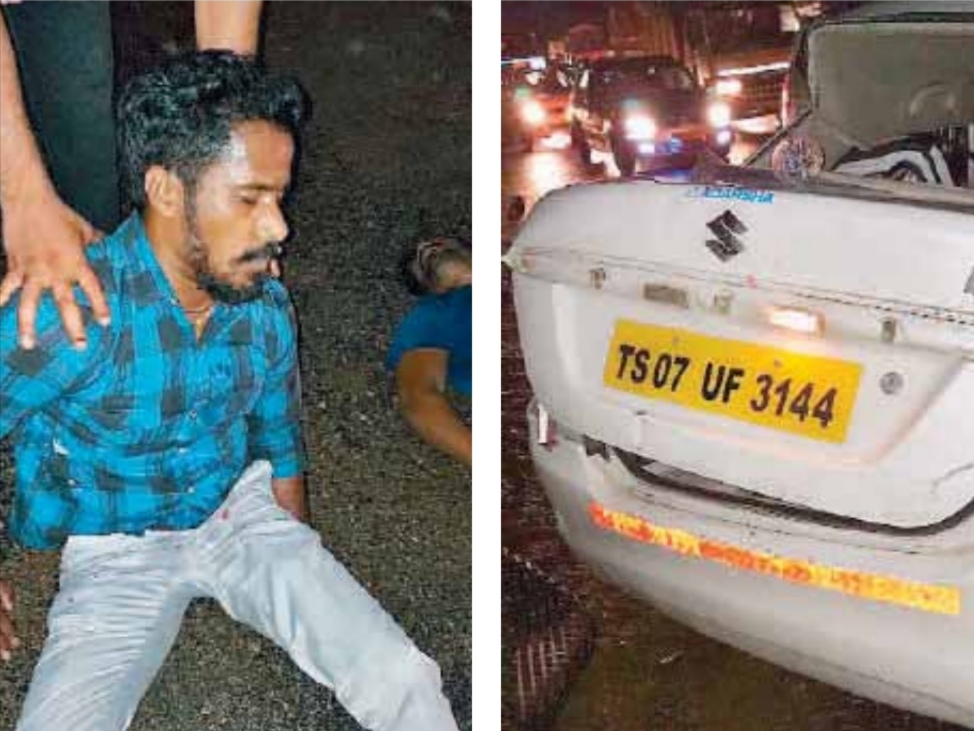 Hyderabad: Three students were killed and
two others were injured when their car rammed into an illegally parked lorry at Satamrai in Shamshabad in the wee hours of Thursday.
The youth were said to be intoxicated at the time of the incident. The deceased were identified as 22-year-old Anil Kumar, a resident of Bandlaguda, 20-year-old P Srikant of Shamshabad and 24-year-old Harish Goud. Srikant was a student, while Anil and Harish worked in private firms in Shamshabad. Friends of the deceased, Prashanth Reddy and Sai, also travelling in the car, were injured and are said to be in a critical condition.
According to the police, the youth were on the highway were near Satamrai and headed towards Aramghar when the car, driven at high speed, rammed into a parked DCM lorry on the highway. Anil and Srikant died on the spot from the impact of the crash. Harish died during treatment in a private hospital. Prashant and Sai are also being treated there.
Shamshabad police reached the spot and shifted the bodies to Osmania hospital and the injured to a private hospital.The parked DCM did not have parking lights on.
Police launched a hunt to nab the driver of the lorry who absconded after the accident. The youth were driving the car rashly, an official said.
Police registered a case under Section 304a of the IPC (death by negligence) and are investigating the incident.
The car is registered on Prashanth Reddy's name and has 19 challans worth Rs 4,230.
Earlier, in a similar mishap on July 11, a family of five was injured as their car rammed into a parked lorry on the Rajiv Gandhi Highway in Siddipet.
Subscribe us on