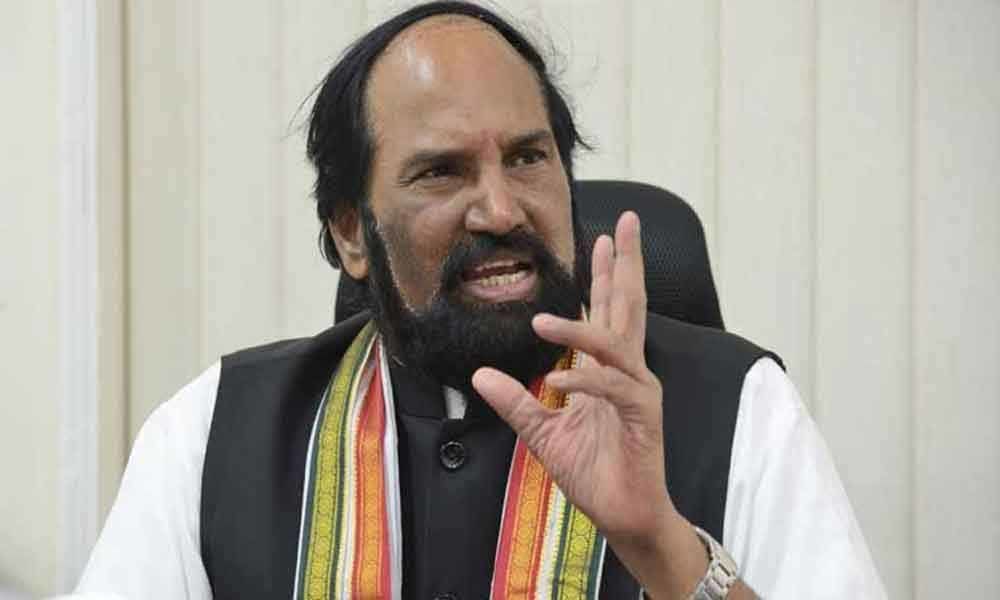 Hyderabad: TPCC President N. Uttam Kumar Reddy on Monday held a Facebook live teleconference at the party headquarters Gndhi Bhavan. Speaking on the occasion, he said that they would hold the 75th birth anniversary of the party leader and former prime minister of the country Rajiv Gandhi in a grand manner across the nation.
     He called upon the party leaders and workers to hold the birth anniversary celebrations across the state. Reddy said that they would also hold the celebrations at Gandhi Bhavan. He called upon the party leaders to take part in the birth anniversary celebrations of Rajiv Gandhi scheduled to be held at Indira indoor stadium in new Delhi on August 22, 2019.
He also urged the party leaders to tell the details of  the sacrifices made by the Gandhi family to each and every village of the state. Reddy alleged that the BJP was trying to dwarf the sacrifices made by the first prime minister of the country Jawaharlal Nehru. He made it clear that Nehru went to jail 22 times and spent 10 years in jail. He said that both Nehru and Sardar Patel merged 576 princely states of the country into the Indian union. 
Targeting CM KCR led state government he alleged that it was the most inefficient government of the state. He said that it was pathetic that the new municipal Act took away the powers of the
Municipal chairmen. He demanded the state government to take up the division of the wards and their reservations in a proper manner.
NSS
Subscribe us on