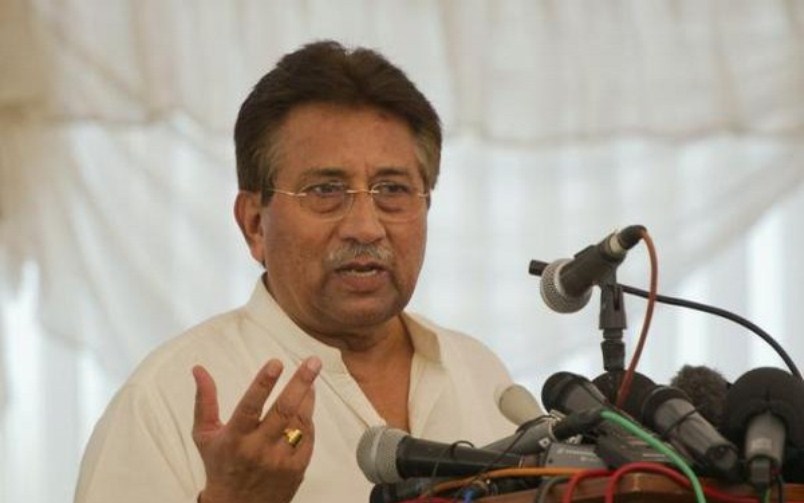 Islamabad: A special court has decided to hear a high treason case against former Pakistan President Pervez Musharraf on a daily basis in an effort to conclude the trial pending since December 2013.
The special court comprising Justices Nazar Akbar and Shahid Karim resumed proceedings in the treason trial on Tuesday, Dawn news reported.
Advocate Raza Bashir, the defence counsel appointed by the Law Ministry on the directive of the special court, filed an application seeking his meeting with Musharraf for getting instructions from him to argue the case.
The court however, expressed displeasure over the filing of the application and said that the absconding accused had already been summoned for recording his statement.
The court adjourned the hearing until October 8.
On June 12, the court had rejected Musharraf's plea for adjournment of hearing on medical grounds and decided to conclude the trial even in his absence.
The then ruling Pakistan Muslim League-Nawaz government had registered the treason case against Musharraf in 2013 over the former President's imposition of extra-constitutional emergency in November 2007, which led to house confinement of several superior court judges and sacking of over 100 judges.
Musharraf left for Dubai in 2016 to "seek medical treatment" and has not returned since.
Earlier in March, he was admitted to a hospital in Dubai after suffering a reaction from a rare disease for which he is under treatment.
Subscribe us on