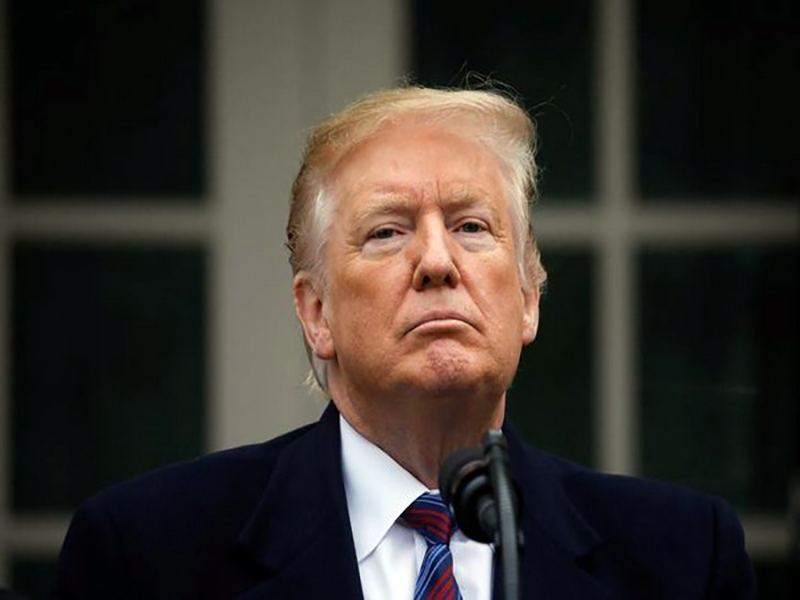 Washington: US President Donald Trump had a telephonic discussion with UK Prime Minister Boris Johnson on the death of a British teen in an August car accident that involved an American diplomat's wife.
Trump offered his condolences to the family of the deceased, Xinhua news agency quoted a White House statement as saying on Wednesday.
Harry Dunn, 19, died in a hospital of multiple injuries from the head-on crash of his motorbike with a car on August 27 in Northamptonshire in the East Midlands of England.
The US State Department confirmed that the driver was the spouse of a US diplomat assigned to Britain, who then left the UK using her diplomatic immunity.
Trump told a press conference on Wednesday that the woman, who was suspected in the fatal crash, has diplomatic immunity, while saying his administration would manage the case.
"We're going to speak with her and see what we can come up with, so that there can be some healing," Trump said.
"There's tremendous anger over it. It's a terrible incident, there's tremendous anger, and I understand the anger from the other side," he added.
A picture of Trump's briefing notes for the press conference, which was captured by a photographer from The Washington Post, suggested that the woman would not go back to Britain for trial.
"…note, as Secretary (Mike) Pompeo told Foreign Secretary (Dominic) Raab, that the spouse of the US Government employee will not return to the United Kingdom," wrote the notes.
But Trump did not read from the notes during the press conference.
"American diplomats have been involved in numerous overseas deaths in recent decades, but they have largely avoided punishment under diplomatic immunity, even amid tense pressure from the countries where those incidents took place," a piece by The Washington Post said on Monday.
Subscribe us on