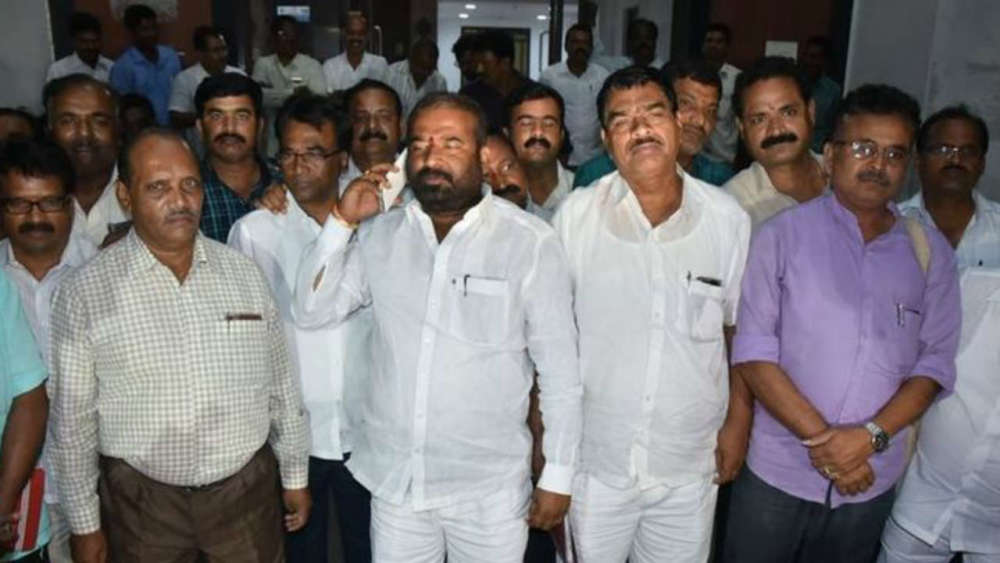 Hyderabad: TSRTC JAC Convenor Aswathama Reddy today said that a Round Table is being organized on October 9 with all political parties to discuss the future course of action program.

Speaking to Siasat Mr. Aswathama Reddy said that the strike which entered the fourth day today was successful and that no single employee had joined their duties so far.

Most of the vehicles that are plying in the city are private and some of them are TSRTC buses but TSRTC buses are not fully operational. Barring a few TSRTC vehicles, the rest are not plying and on a standstill in the depots.
He said that the TSRTC JAC, Employees of the TSRTC and all political parties barring TRS have been invited for discussions on the ongoing strike and what steps should be taken to build up the same.
The meeting will be held on October 9 from 11 am at Press club Somajiguda. Whatever the majority decision will be taken the TSRTC JAC will abide by the same.

When asked that there is a huge criticism against the TSRTC from the public as they are being put to inconvenience he said that on the contrary there is public support now on the strike and the majority of them are with the TSRTC JAC and criticizing the Chief Minister for the serious action he added.
Ratna Chotrani
Subscribe us on