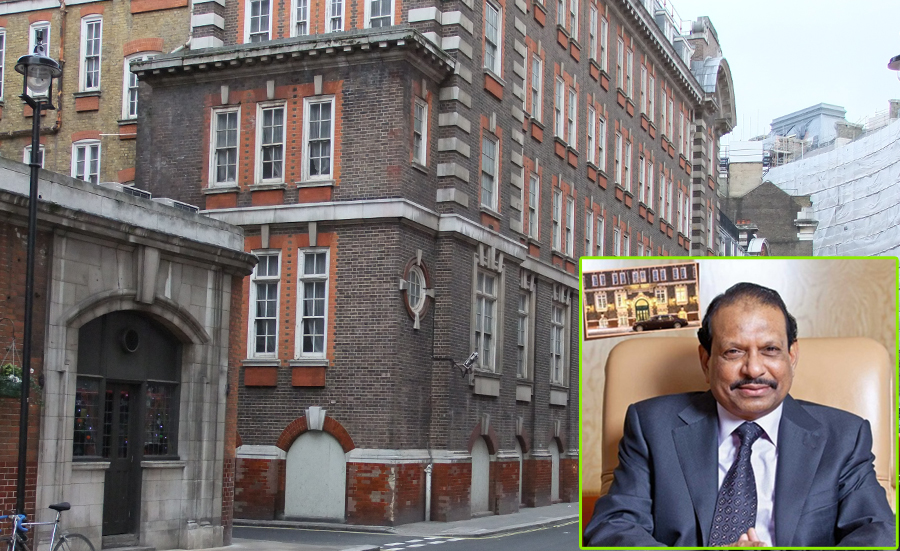 NEW DELHI: UAE-based business tycoon and retail billionaire from Kerala M.A.Yusuff Ali, buys Great Scotland Yard to make it into a seven-story 5-star luxury hotel.
One of the wealthiest Indians in the Middle East, Yusuff Ali,59, is the chairman of Lulu Group International, in 2015 bought the iconic heritage site for Rs 1,000 crore (£110 million) .
Located in Whitehall in central London, the glorious Edwardian red brick and stone building once served as headquarters for the Metropolitan police in London.
While retaining the essence of the original building, it has been later redesigned into a premium hotel in three years at Rs 685 crore (£75 million) by UK's Galliard Homes.
The hotel will be managed by the Hyatt group and will open its door to the visitors by the end of 2019. The hotel is to have a mix of 235 sumptuous guest rooms, restaurants, library and meeting rooms that offer scenic views of the most unique locations in London like the Buckingham Palace, Westminster Abbey and Nelson's Column.
The tariff per night is expected to go up to Rs 7,79,842 (nearly €10,000).
[also_read url="https://www.siasat.com/news/yusuff-ali-kerala-born-self-made-billionaire-highest-contributors-flood-relief-1395338/"]Yusuff Ali: Kerala-born self-made billionaire highest contributors to flood relief[/also_read]
What Yusuff Ali, who hails from Thrissur, Kerala says about the property: "This is a very prestigious project for us as this is one of the most well-known property not just in the UK but around the world. We have not left any stones unturned to make this the most sought-after hotel while retaining the essence of the original building, so that each of our guests get a truly memorable experience".
The philanthropist business personality without considering the beneficiary's religion or nationality has been doing charitable and humanitarian gestures whether it is in the Gulf region or in his native state Kerala.
Ali is highest contributors when the flood water receded the rain-battered Kerala state following the most destructive monsoon.
Subscribe us on