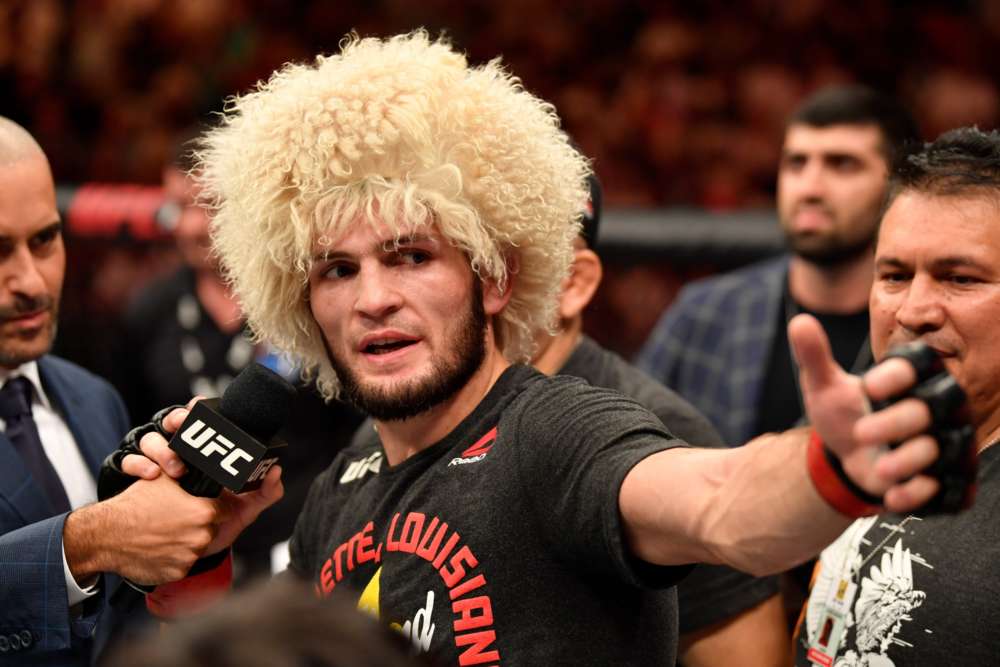 Abu Dhabi: Russian fighter, Khabib Nurmagomedov won against Dustin Poirier in the third round at UFC 242.
According to the report published in Al Jazeera, on Saturday, the Dagestan-born fighter dominated Poirier.
His performance
It may be mentioned that the Russian fighter has stopped three of his five opponents.
In Mixed Martial Arts (MMA), Khabib Nurmagomedov is competiting against Jon Jones and Amanda Nunes.
Next fight
Meanwhile, UFC President, Mr. Dana White said that Khabib is likely to fight against Tony Ferguson.
It may be noted that Khabib won against Poirier after escaping guillotine. The Russian fighter won first 12 UFC bouts.
Subscribe us on