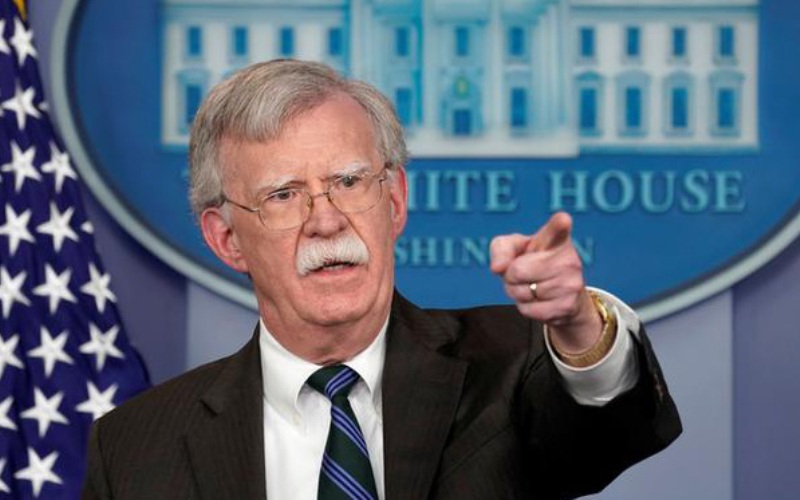 Jerusalem : United States troops will be pulled out of Syria only after defeating the Islamic States (ISIS) and ensuring that the Kurds are safe, President Donald Trump's national security advisor John Bolton said on Sunday.
Bolton, who travelled to Israel to reassure the US ally of the Trump-ordered withdrawal, said there was no stipulated time for the pullout of American forces in Syria, but insisted that it was not an "unlimited commitment," Al Jazeera reported.
However, the pullout, Bolton asserted, would be based on the fulfillment of certain conditions, including the destruction of the ISIS and protecting of the Kurdish troops who sided with US Military to defeat the terror outfit.
"We don't think the Turks ought to undertake military action that's not fully coordinated with and agreed to by the United States at a minimum so they don't endanger our troops, but also so that they meet the president's requirement that the Syrian opposition forces that have fought with us are not endangered," Bolton told reporters here.
Bolton's Israel visit comes after concerns were put forth regarding Trump's decision to withdraw troops from Syria and discuss the process with Turkish officials.
Israeli officials had allayed concerns that withdrawal of troops could enable Iran to expand its influence and presence in the war-torn nation.
Last month, Trump had announced the withdrawal of troops from Syria.
US commanders had recommended to the Pentagon that Kurdish fighters battling Islamic State in Syria be allowed to keep US-supplied weapon after the exit of US troops from the regions.
According to Sputnik, at least four White House officials have confirmed that the recommendations were part of discussions on a draft plan by the US military. However, it is unclear whether White House would implement it.
[source_without_link]ANI[/source_without_link]
Subscribe us on