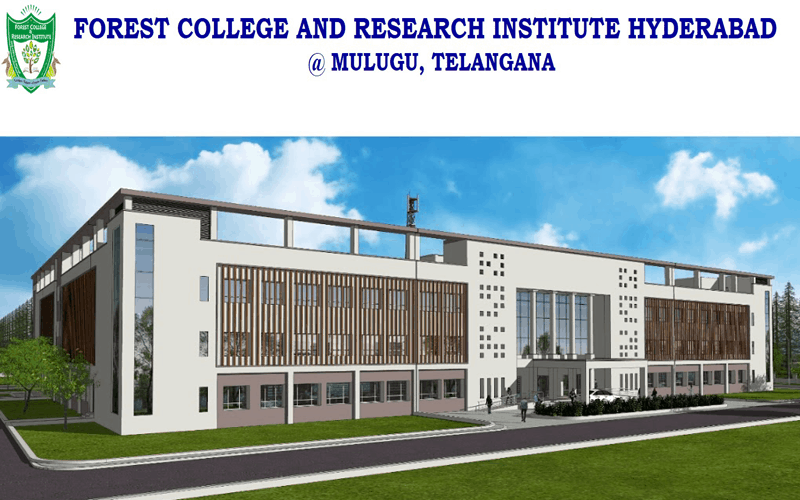 Hyderabad: Dr. Janaki Ram Reddy Alavalapati, Professor and Dean, School of Forestry and Wildlife Science, Auburn University, Alabama, USA visited Forest College and Research Institute on Tuesday, Hyderabad at Mulugu and interacted with faculty members and Dean, FCRI on exploring the prospects for students and faculty development and collaborative activities.
The brain child of our visionary Telangana Chief Minister, FCRI Hyderabad was started in the year 2016. To improve the standard and to have National & International collaboration it is proposed to have MoU's with the best universities in the world. In connection to this FCRI has entered into MoU's with various organizations in the past and it has been constantly guided by University of British Columbia, Canada and Auburn University, Alabama, USA.
R. Sobha IFS, Prl. Chief Conservator of Forests (HoFF) Telangana and Munindra IFS, PCCF (IT & Admin) were present in the discussion. Various issues pertaining to collaboration were discussed in detailed, especially with regard to experiences on Forestry Education, Research and Extension programmes implemented in Auburn University. He shared his inputs on various aspects related to Forest based Entrepreneurship, Economics and Marketing.
With evolving technologies and innovations in science, the curriculum needs to be designed suiting to the industrial and societal needs. He has explained certain subjects like Wood Science and Technology to be renamed as Biomaterial Engineering. Packaging industries has immense potential from biomaterials, wildlife entrepreneurship management as business and hospitality models.
Cross Laminated Timber buildings will be the future in the construction sector. Certain Signature Activities would be started by FCRI. He also suggested to have a nature camping activities for a one month duration. Plastic based materials to be replaced with biomaterials. Interaction with graduate students in curriculum revision. He suggested to have coordination with forest based corporations and have collaboration with different agencies.
Auburn School of Forestry and Wildlife Science shall help in video based classrooms, lectures helping in designing new courses. He appreciated the efforts made in last three years with reference to summer internships, FoWE and other academic programmes.
Subscribe us on