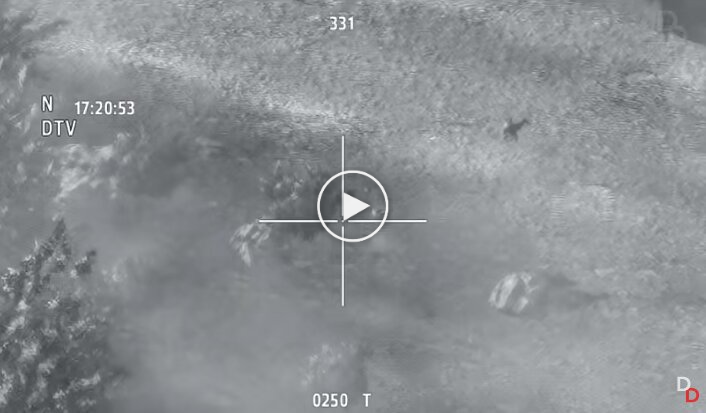 The Indian air force has reportedly struck Jaish camps in the Pakistani town of Balakot on February 26. A video doing rounds on social media is being shared with the claim that it depicts the airstrike.
ABP journalist Vikas Bhadauria was among those who circulated the clip. However, he shared it with the caption – "something like this must have happened (translated)."
कुछ ऐसा हुआ होगा। #IndiaStrikesBack #IndianAirForce #Balakot #surgicalstrike2 pic.twitter.com/nrrCE1Z5t6

— Vikas Bhadauria (ABP News) (@vikasbha) February 26, 2019
The clip is viral on both Twitter and Facebook. Apart from FB page Narendra Modi fans from Karunadu (embedded below), the clip has also been shared by other right-wing pages – Yogi Adityanath Fans and Mission Modi 2019.
[get_fb]https://www.facebook.com/NaMoFansKarunadu/videos/424845351597546/[/get_fb]
A video game
At first glance, the video did not seem genuine and resembled a clip of a video game. The faint English commentary in the background raised initial doubts. Alt News searched gaming videos on YouTube with different keywords and landed on a 2015 clip of a video game 'Arma 2'. The part of the video which is viral on social media starts at about 20 seconds in the original clip.
Since the Indian air force's retaliation in the early hours of February 26 for the Pulwama terror attack, another unrelated and old video was shared as IAF's airstrike on Jaish camps.
[source_with_link url="https://www.altnews.in/video-game-clip-viral-as-indian-air-force-attack-on-jem-camps/"]Courtesy "Alt News"[/source_with_link]
Subscribe us on