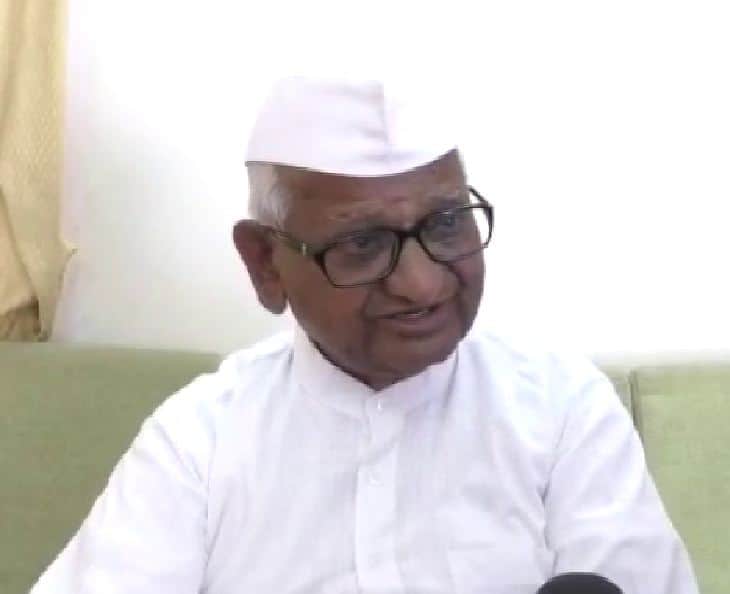 Ahmednagar: Expressing concerns over delays in punishment in rape cases, veteran social crusader Kisan Baburao alias Anna Hazare here on Monday said no rapist had been hanged since August 14, 2005 in West Bengal and 426 convicts were awaiting the hangman's noose.
"Since then (2005), not a single death penalty has been executed for any such (rape) convict, awarded the death. There are 426 convicts awaiting execution," Hazare said in a letter to Prime Minister Narendra Modi.
The 82-year-old social leader asked who was accountable when – despite conviction – the punishment was not being implemented. He demanded a probe into this and stringent action against those responsible for such delays.
"People have started feeling that the delays, obstacles and difficulties in getting justice through the system is itself an injustice. This is the reason for the mass support to the recent Hyderabad encounters. People now want such criminals should be eliminated in such encounters," Hazare said.
Citing his own experiences over legal delays, the Ralegan-Siddhi village-based social activist said he had raised corruption issue with adequate evidences against former Shiv Sena-Bharatiya Janata Party Minister Babanrao Gholap in 1998. He was convicted in 2014.
Same was the case with another former Minister Suresh Jain against whom he had complained with proof in 2003. But only after 14-long years he (Jain) recently received a 7-year jail-term.
"Gholap filed a defamation case against me and I was sentenced to 3-month jail, but released after 15 days. Jain also filed such cases against me and I have been attending hearings since so many years," Hazare said.
Also, after taking so long to get the verdict from the lower courts, it's not known how much more time would be taken for appeals (filed by the two ex-Ministers) in these cases to be disposed, he pointed out.
Despite strengthening of laws after the Nirbhaya episode in New Delhi, we had failed to ensure justice to her, and such cases against even minor girls were on the rise, he said.
"I am told over 700,000 cases are pending for 7-10 years in fast-track courts, the 1091 helpline for women in distress doesn't function efficiently, Nirbhaya Fund remains unused. What's the meaning of all this," Hazare remarked.
He lamented that instead of sympathising with the women victims', the ordeal would begin right from the stage of lodging a complaint with the police, as was proved in the recent Hyderabad rape-cum-murder case of a veterinary doctor.
Reiterating that 'justice delayed is justice denied', the social worker said despite having an exemplary Constitution drafted by B.R. Ambedkar, apprehensions were building up and people were losing faith in the justice system.
"If this is not checked, it could lead to mass public unrest, which will not augur well for our democracy," Hazare remarked.
Subscribe us on