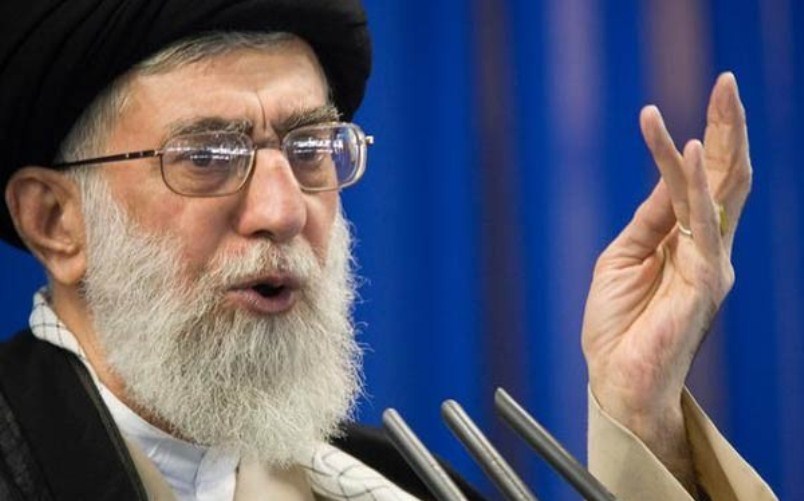 Washington: Iran's supreme leader Ayatollah Ali Khamenei had approved last weekend's attack on two key Saudi Arabia oil facilities, a news report claimed on Thursday, even as tensions spiked in the Persian Gulf with Tehran warning that any attack on its territory would result in "all-out war".
CBS News, citing an unnamed US official, said Khamenei approved the Saturday morning attack only on condition that it be carried out in a way to deny Iranian involvement.
The news report comes a day after US Secretary of State Mike Pompeo, flying to Saudi Arabia, called the drone strikes which knocked out half of Saudi crude output an "act of war".
Iran has denied involvement in the September 14 raids, which hit the Abqaiq oil-processing plant and the Khurais oil field in Saudi Arabia's Eastern Province on Saturday morning. Both are major facilities operated by state-owned oil giant Saudi Aramco, the world's largest oil producer. Abqaiq, the world's largest oil-processing plant, is critical to Riyadh's oil infrastructure.
Meanwhile, Iran's Foreign Minister Javad Zarif warned that any attack on his country would result in "all-out wara.
Zarif also demanded that Riyadh hand over the evidence that it claimed proved the attack came from Iran, and not from Houthi-occupied Yemen.
His remarks came as French Foreign Minister, Jean-Yves Le Drian said it was "not very credible" that the attack was mounted by the Houthis.
The US officials quoted by CBS said the most damning evidence against Iran were unreleased satellite photos showing Iran's Revolutionary Guard Corps making preparations for the attack at Iran's Ahvaz air base.
"We were caught completely off guard," CBS quoted a US official as saying.
Iranian state media said Tehran had written to Washington through the Swiss embassy on Monday, denying any role in the attacks and warning it would respond to any action against it.
Though Tehran-supported Houthi rebels Yemen have claimed responsibility for the attack, both Washington and Riyadh have ruled that out.
On Wednesday, Saudi Arabia's Ministry of Defense said the missiles and drones used in the attack came from the north, not Yemen to the south as Iran has contended — suggesting that Riyadh was in conformity with the US assessment that the attack was launched from Iranian soil.
US President Donald Trump also announced new sanctions on Iran, posting on his Twitter account: "I have just instructed the Secretary of the Treasury to substantially increase sanctions on the country of Iran!"
US Vice President Mike Pence reiterated President Donald Trump's comments that "we don't want war with anybody, but the United States is prepared".
Trump had last year pulled out of a hard-won deal between Tehran and international powers that froze Iran's nuclear program in return for the lifting of sanctions.
Subscribe us on