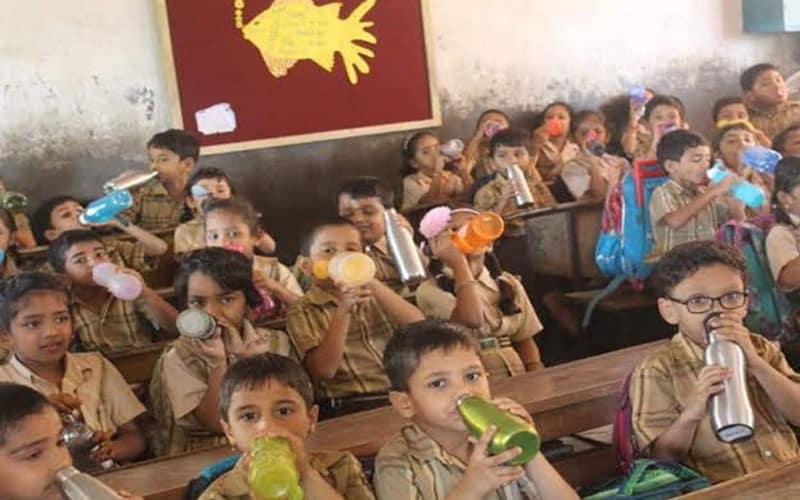 HYDERABAD: Short interval bell, lunch bell, and evening bell. In adddition to this, a special interval bell will also ring in the Telangana schools to make students drink water.
Unique interval
This unique idea is being implemented in Kerala and Karnataka schools.
Sharing the Kerala's initiative, the TRS party activist Abdul Kaleem, requested the state Education Minister Patlolla Sabitha Indra Reddy to implement the same in Telangana schools.
Kaleem tweeted on Wednesday, "Implementation of mandatory water bell will help our students to maintain health. Humbly request to please consider. @KTRTRS @SabithaindraTRS (sic)."
Water bell should ring across the cuntry
Following this new concept, the Education department will establish a special interval program called 'Water Bell' with the aim to make the students drink water every day at a fixed time without forgetting.
This special 'water bell' is applied three times daily i.e; at 10.35 am, 12 pm and 2 pm and students have to drink water at the given interval.
This Water Bell' Initiative should be spread across the country to avoid health issues and improve the growth of school-going children.
Benefits of drinking adequate water
Students have been informed about the benefits of drinking adequate water.
It is inexpensive, fat-free liquid is good water. Drinking adequate water keeps the body hydrated. Remain active all day. Perform will academically
Subscribe us on