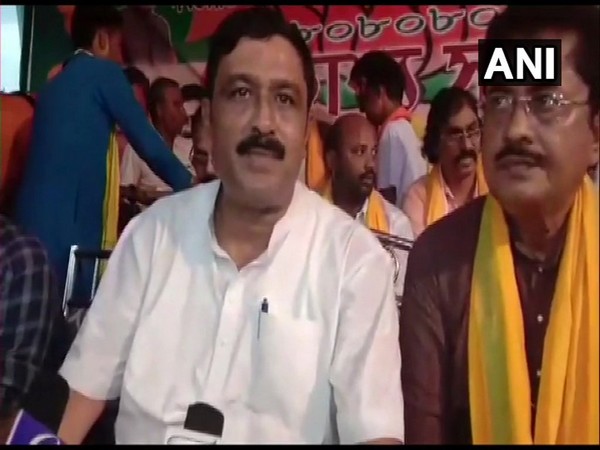 Jalpaiguri: Students of a primary school at Balapara in Jalpaiguri chanted 'Jai Shri Ram' to welcome BJP national secretary Rahul Sinha. Sinha visited the school to participate in a plantation drive.
Various educational organisations and All Bengal Teachers' Association condemned the incident saying making children forcefully chant Jai Shri Ram is deplorable. Social workers feel school and students should not be used for political purpose.
BJP claims that when Rahul Sinha reached the school the children welcomed him by raising Jai Shri Ram slogan, while the All Bengal Teaches Association termed the claim as wrong. However, staff members have expressed unawareness as to how it happened and who permitted to run a political campaign in the school.
As reported by an Urdu newspaper, Rahul Sinha said the BJP is running membership campaign and as part of the campaign we are also planting trees. We didn't go to school with the party flag but went to plant trees as a social campaign. During the campaign, the children welcomed us with Jai Shri Ram slogan. He said the more Mamata Banerjee tries to evade the slogan the more it will be chanted.
Subscribe us on