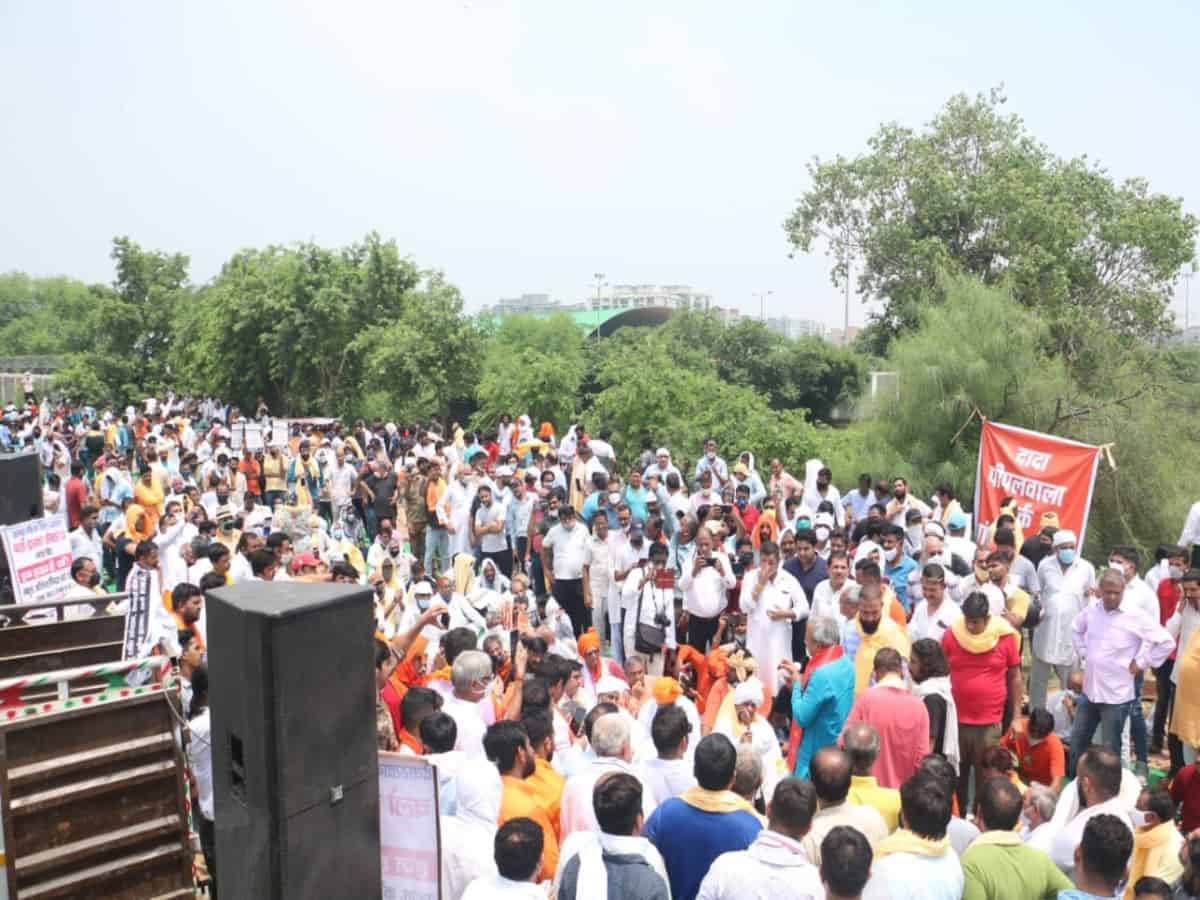 Hyderabad: Selected residents of Dwarka in New Delhi issued an open statement condemning the communal letter written by All Dwarka Residents Federation (ADRF) to the Lieutenant Governor of Delhi wherein the Federation argued that the construction of the Haj House was unnecessary as no such privileges were accorded to Hindus.
Expressing their vehement disagreement with the ADRF, the 100 citizens who signed the letter argued that the small group of the Federation was out to incite hatred against Muslims by provoking a public disorder.
The Federation had earlier addressed a letter to the Lieutenant Governor and also organized protests along with the Hindu Shakti Sangathan at the Jantar-Mantar demanding the cancellation of Delhi Development Authority land's allotment for Haj House in Dwarka.
Slogans like "yeh bhoomi hamari hain, iska faisla hum karenge," (This is our land and we shall decide its fate) were raised repeatedly in the procession at Jantar Mantar.
The ADRF earlier claimed that no such facilities were accorded to Hindu, that this was a waste of taxpayers' money, and most importantly that the construction of the Haj House would disturb peace, harmony, and brotherhood in the society.
Responding to all the above claims and more, the residents of Dwarka remarked that the Indian government spends a lot of money on other Hindu festivals and various state governments also earmark subsidies for other religious events. Discussing how the taxpayers of this country also comprise of Muslims, they remarked that Muslims deserve a Haj House to ensure community education when pilgrims are not using them.
The residents condemned the Federation for their statements and stated that the members of ADRF were politically motivated. Calling the letter "highly objectionable", they stated that the federation was denigrating Muslims and spreading hatred.
The residents also demanded that the local police authorities take suo-moto cognizance and file a case on the signatories for spreading hatred and creating ill-will between different religious groups. The letter ended with an appeal to the other residents of Dwarka to defeat the nefarious designs of the ADRF which wants nothing more than to polarize people.
Subscribe us on