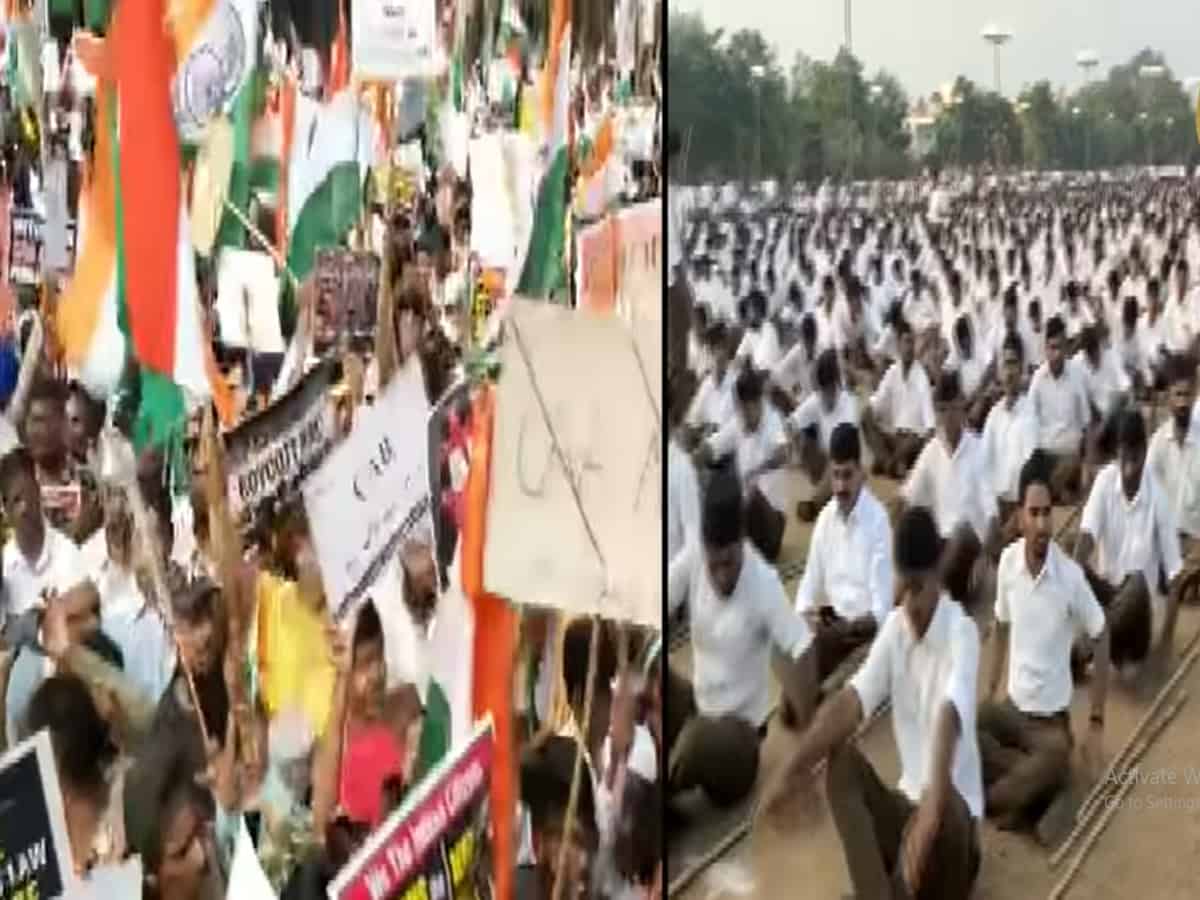 Hyderabad: Last year, on 25 December Rashtriya Swayamsevak Sangh (RSS) hold a march from Mansoorabad, Hastinapuram and Vanasthalipuram, merged at LB Nagar X roads, and proceed to the indoor stadium at Saroornagar in which 8,000 swayamsevaks had participated.
The Rachakonda police had issued a traffic advisory and asked citizens to take alternative routes to reach their destinations.
This year, on 4 January, the Joint Action Committee hold a Million March in which lakhs of people protested against the CAA-NRC-NPR. Permission for the Million March was denied by the police commissioner earlier but later the HC of Telangana permitted to hold the March.
Many in Million March can be seen holding the flag of India (Tiranga) whereas, in the rally by the RSS, they hold their own flag, not a single person in the rally can be seen holding our national flag.
This shows who is more nationalist, we the Indians who are protesting against the divisive law, CAA-NRC-NPR or those who are supporting the law.
Subscribe us on