BENGAULRU: The Congress-JD(S) coalition government in Karnataka would collapse after the Lok Sabha poll results and HD Kumaraswamy would be forced to step down from his post of chief minister on Friday May 24 morning, claimed Union Minister DV Sadananda Gowda on Wednesday.
"Kumaraswamy will be the chief minister of Karnataka till tomorrow evening only. Tomorrow evening or by day-after-tomorrow morning, because if he does not get to sleep in the night…so day-after-tomorrow morning, hundred per cent Kumaraswamy will step down," he said, as per PTI reports.
Gowda, a former Karnataka chief minister, cited legislator Roshan Baig claiming that several Congress lawmakers are unhappy in the state.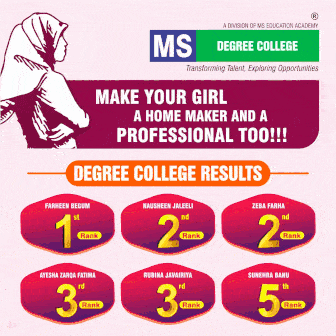 Commenting on the exit polls that projected Congress performing poorly in the state's 28 Lok Sabha seats, Baig lashed out at party's state in-charge and General Secretary K C Venugopal, former Chief Minister Siddaramaiah and party's state unit President Dinesh Gundu Rao.
"Venugopal is a buffoon. What he knows about the party in our state as he is from Kerala? Due to Siddaramaiah's arrogance, the party lost in the May 2018 Assembly elections and Rao's immaturity is responsible for the dismal state of affair currently," Baig told reporters at his residence here.
Baig, a former senior Minister, is a legislator from the Shivajinagar Assembly segment in Bengaluru central was on Tuesday served a show-cause notice for allegedly going public against the party's state unit leaders through the media.
As a gateway to south India, Karnataka has been a harbinger of the right-wing party over the last 15 years and consolidated its presence in the coastal, northern and central regions of the across state, besides Bengaluru.
After suffering a humiliating defeat in the May 2013 assembly elections due to a split, the party bounced back in 2014 Lok Sabha elections, winning 17 seats against 9 by the Congress and 2 by the Janata Dal-Secular (JD-S).
Maintaining the momentum, the party won 104 of the 224 seats in the May 2018 assembly elections. But its government bowed out after 3 days on May 19, as it fell nine seats short of the halfway mark (113) for a simple majority in the lower house.
The Congress had won 80 seats and the JD-S 36 in the house. As it lost the mandate at the hustings, the Congress entered into a post-poll alliance with the JD-S and formed a coalition government on May 23 after contesting against each other in the May 12 state elections.
Unfazed by the prospects of facing joint candidates, the BJP will win big in Karnataka and will form a new government.
Subscribe us on