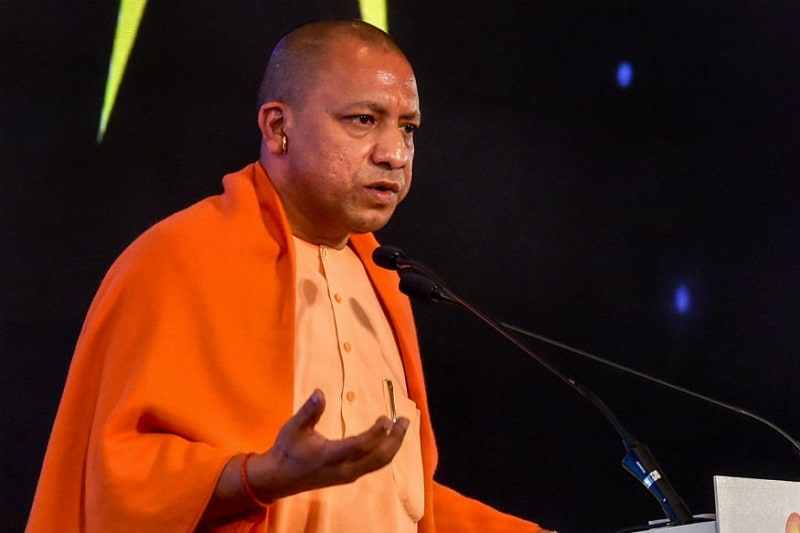 Lucknow: Yogi Adityanath sought Rs.11 and bricks from every household for construction of Ram Mandir at Ayodhya. The UP CM asked this contribution while addressing an election rally in Jharkhand on Monday.
Adiyanath who was addressing for BJP candidate Nagendra Mahto said "The 500-yr old could only be resolved through the efforts of Prime Minister Narendra Modi. Very soon grand Mandir will be built in Ayodhya and every family should contribute Rs.11 and bricks for its construction"
While rallying for elections, in favor of BJP candidates in Jharkhand elections, the Chief Minister said, "I come from the state which gave Lord Ram and his system of governance was called Ram Rajya, a system where polices are made keeping in mind the villages, poor, youth, women and every section of the society without creating any differences. The same work is being done by Prime Minister Narendra Modi."
While talking about the newly commenced CAB, Yogi said "At a time when Prime Minister Narendra Modi and Home Minister Amit Shah were trying to give citizenship to the minorities such as Hindus, Sikhs, Buddhists, Christians, and Parsis, who were tortured and forced to leave Pakistan, Bangladesh, and Afghanistan and leading a lives of refugees, parties like Congress, RJD, CPI-ML were protesting against it"
Commenting on Kashmir's Article 370, which has been suspended, the politician said "In one sweep, the PM removed Article 370 in Kashmir. Today, you can go to Kashmir, Ladakh, Jammu, to the land of Ma Vaishno and Baba Amarnath and buy land. If someone has given you that right, it is PM Modi"
The Chief Minister attacking the alliance of three parties — Congress, Jharkhand Mukti Morcha (JMM) and Rashtriya Janata Dal (RJD) said that the parties wanted power anyhow without serving poor, youth, women and other people of the society.
Subscribe us on