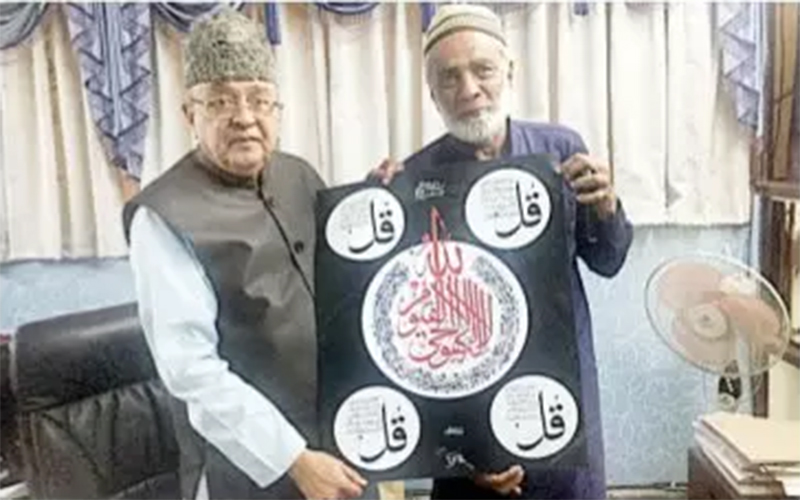 Hyderabad: The city of Hyderabad can boast that it has produced persons who are able to attract the attention of the people of the world by promoting their writings, speeches, art and craft.
This city can take pride that it has offered tremendous service to the art of calligraphy which was applauded throughout the world.
One such calligrapher is Mr. Syed Musa who learnt the art of calligraphy through his hard work. His exhibits received applause throughout the world. He learnt calligraphy from Ustad Adnan Shareefi of School of Calligraphy and world renowned calligrapher, Mr. Farooq Haddad (Iraq), Mohammed Noori (Sharja), Zameeruddin Nizami (Hyderabad) and late Nayeem Saberi (Hyderabad).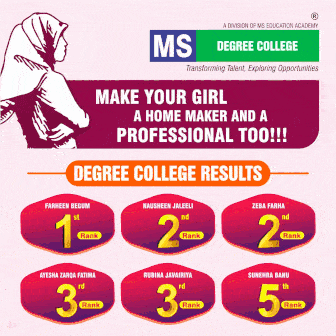 The exhibits of Syed Musa were displayed in the UAE, Dubai and in Salarjung Museum of Hyderabad.
Mr. Zahid Ali Khan, Editor of Siasat Urdu Daily applauded his art of calligraphy and liked it. Mr. Musa practiced his art in four styles of calligraphy which are: "Suls", "Jali Dewani", "Nasq" and "Nastaliq".
Mr. Musa says that his greatest contribution is the calligraphy of the Holy Quran. He is grateful to Allah (SWT) for this.
Urdu Academy of Telangana awarded him the best calligraphy award for 2015.
Mr. Musa also said that for him, calligraphy is the source of peace and tranquility for his mind and heart. He said that a human being should always maintain cleanliness.
Mr. Syed Musa can be contacted at his cellphone 9703159355.
[source_without_link]Siasat News[/source_without_link]
Subscribe us on