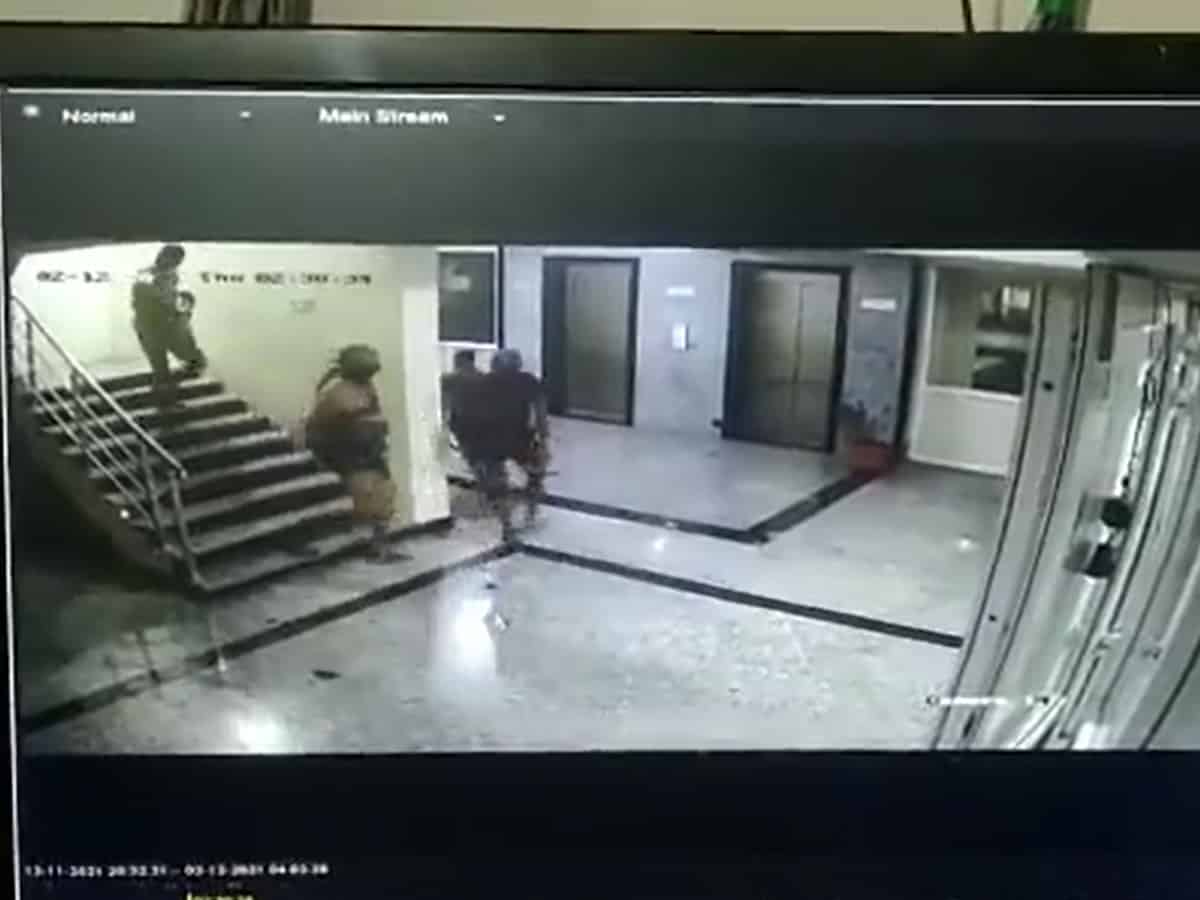 Hyderabad: A gang of five members suspected to be a part of the infamous Chaddi Gang was caught on camera in an attempt to rob an apartment in Guntupalli, Andhra Pradesh.
The video of the gang in action was captured by the CCTV cameras installed in the building, in AP's Krishna district, when the five burglars attempted to rob an apartment on Thursday at 2 am.
The burglars can be seen tiptoeing their way through the staircase at 2:16 am at night, covering their faces with masks, dressed in their undergarments. One of the men from the gang can be seen armed with a large rod.
The attempted robbery was reportedly foiled by the resident of the apartment, who switched on the lights in the apartment after sensing an attempt to break-in.
The cameras also captured the gang tip-toeing their way out of the building at 2:30 am after their failed attempt.
Chaddi Gang
The notorious chaddi gang also known as the chaddi-baniyan gang or the kachcha-baniyan gang, has been robbing houses in a similar fashion since 1987 when their activities were first reported.
The gang targets a house or locality in a town by posing as beggars and poor workers to inspect the houses of targets. They usually carry weapons like knives, rods, etc. to intimidate and murder targets if they resist. The gang leaves the town only after it has robbed a few targetted houses in the areas.
The most recent activity of the gang was visible in Andhra's Tirupati in October, after a gap of nearly three years. The members of the chaddi gang were found lurking in the temple town in October, during the investigation of another robbery in the state. The state police increased surveillance with the gang's movements and heightened burglaries in the town.
Subscribe us on