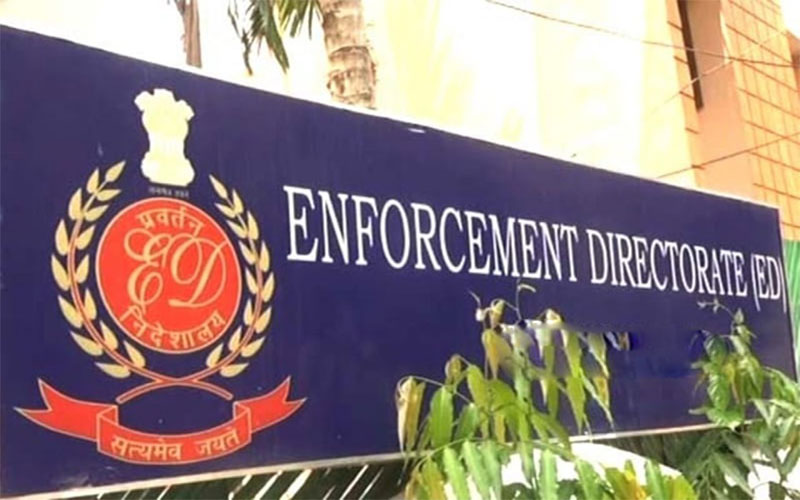 Hyderabad: The officials of Enforcement Directorate (ED) are now closing in on the Multi-Level Marketing (MLM) companies and those who duped the public in the name of Ponzi and Pyramid schemes, by attaching their properties. The Cyberabad police are continuing their investigation into the racket parallelly.
Based on First Information Reports (FIRs) by the Cyberabad police, the ED took up investigation and attached properties of eBiz.com Private Limited and Future Marker Life Care Private Limited worth Rs 277.97 crore and Rs 261 crore, respectively.
Properties worth Rs 299 crore belonging to the Heera Group of Companies were also attached for cheating people in the name of Ponzi schemes. The properties were attached under provisions of PMLA. The PMLA stipulates the ED Director or Deputy Director and above rank authorised by him can issue orders for attaching a property allegedly acquired with the proceeds of crime.
In eBIZ.com Company's case, residential plots, apartments, farms houses and commercial buildings in Delhi and Noida along with balances in bank accounts belonging to the company's directors and other associates were attached.
Assets such as residential plots, agricultural lands and houses worth over Rs 261 crore belonging to directors of Future Maker Life Care Private Limited, along with their family members and other associates were also attached.
In another case, the ED attached assets worth Rs 299.99 crore of Heera Group of Companies, The assets spread across multiple States including Telangana and Andhra Pradesh were attached in connection with the Ponzi scheme case.
The ED has also sought details of another MLM company, QNet. Cyberabad Police Commissioner VC Sajjanar, who neutralised the operations of MLM companies, said they had only shared the case details including FIRs with the ED.Z.
Authored by Mohammed Hussain, mohammedhussain.reporter@gmail.com Twitter: @writetohussain
Subscribe us on