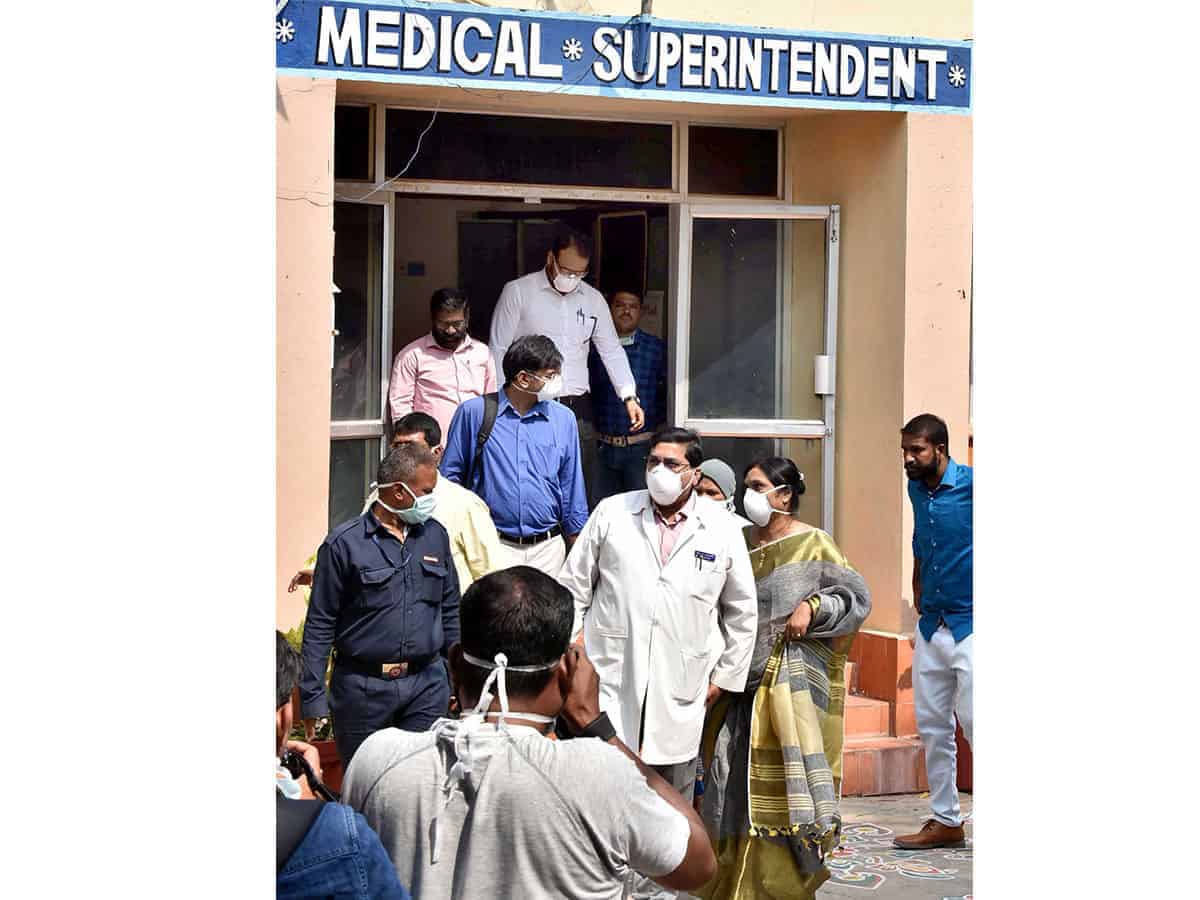 Hyderabad: Superintendent of Sir Ronald Ross Institute of Tropical and Communicable Diseases at Nallakunta in Hyderabad, popularly known as Koranti fever hospital on Wednesday clarified saying that there is 'No' positive cases of Novel Coronavirus (nCoV19) has been reported in Hyderabad.
Further, Superintendent of fever hospital, Dr. Shankar said, "A suspected case doesn't mean the patient has symptoms of the virus, it only means the patient has traveled to the country affected with the virus, 'Do not believe in rumors."
Moreover, the Health ministers of the Telangana and Andhra Pradesh also declared that there are no positive cases of Novel Coronavirus (nCoV19) reported in the two states, and also announced that the health departments are fully prepared to tackle the circumstances.
Telangana State Health Minister Etela Rajender told that soon a high-level review would be held in the state.
Andhra Pradesh Health Minister Alla Srinivas took a collection of awareness for Coronavirus. Declaring that not a single case was reported in Andhra Pradesh.
Even, the two samples from Hyderabad were sent to the National Institute of Virology in Pune tested negative for the virus.
Dr. Shankar stated that the patients were given normal treatment for cold and cough, a 40-beds special isolation ward has been created in both fever hospital and Gandhi hospital to tackle the situation if any suspected case of Novel Coronavirus (nCoV19) comes for treatment.
People should visit the hospital if they find Novel Coronavirus (nCoV19) symptoms, also passengers coming from Hong Kong, China and other countries infected by the virus are scanned. If found any immediately they will be brought to the isolation ward.
The Telangana and Andhra have appointed the nodal officers.
Bogus messages storm social media
Meanwhile, a lot of fake content and gossip is going viral in social media circles in both the Telugu states. The Telangana health minister and other health officials of the states appealed to the people not to believe rumors on Coronavirus.
With inputs from Mumbai Mirror
Subscribe us on