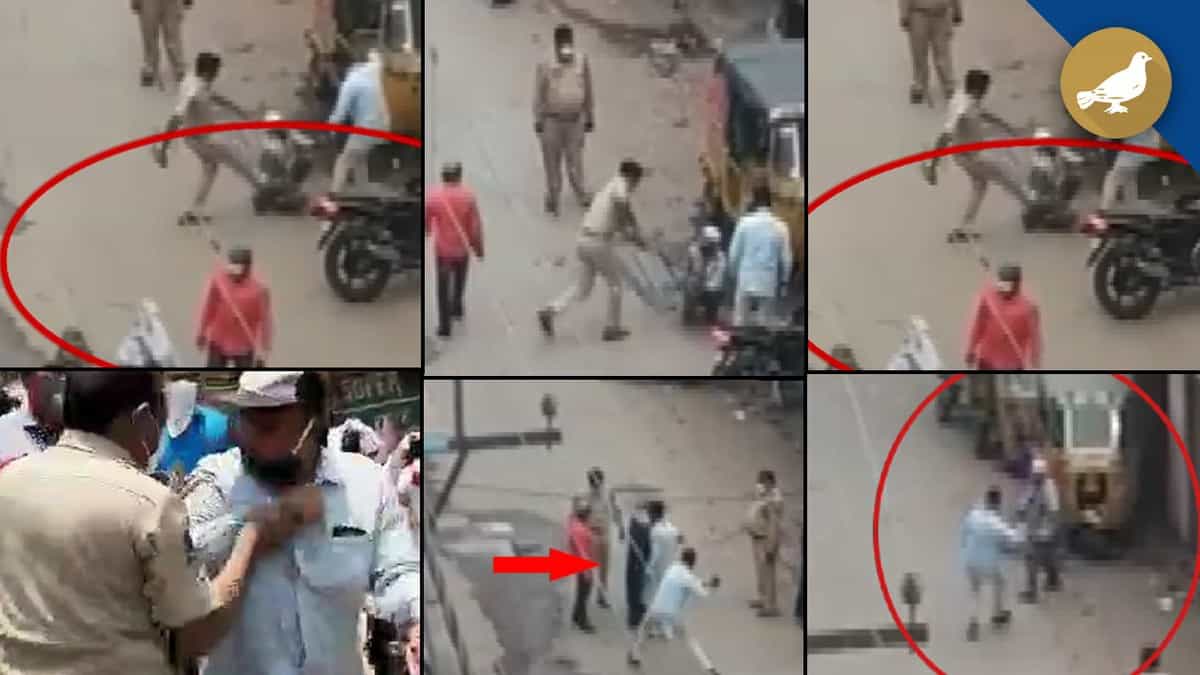 Nihad Amani
Hyderabad: The video went viral where police with their informers were seen brutally hitting boys who were out on streets despite the lockdown norms. The area supposedly was in the limits of Tappachabutra police station near Masjid-e-Bilal.

It was claimed that the police was beating the boys due to the information passed by their informers who had personal grudges against the man.
The incident and many such were highlighted by the founder chairpersons of Social initiative for regal remedies, Mehdipatnam.
The association had written to the Honorable Home Minister and government of Telangana which stated,
"The Police officers on duty need to be sensitized to be extra careful, that excessive and indiscriminate use of force can lead to desperation. A number of incidences of stone-pelting have been reported from different parts of the country.
The Police must understand that No Citizen will put his life on line for no reason, there have to be compelling reasons for them to 'Not Stay Home'?
Whereas Police must discharge its duties & obligations, but not take out its frustration & anger on peaceful citizens even in trying circumstances. Whereas due process of law is to be followed even in dealing with criminals, how come Police is seen to be resorting to brutal lathi-charge on the delinquents breaking the Corona Protocol?

We invite your kind attention to a video viral on Social Media wherein Telangana Police is seen acting like an Occupational Force which is highly unwarranted, it does not bring glory to any organisation especially the Uniformed Force must acquit itself honourably and prove its metal in time of crisis, Peacetime Policing is no measure of its efficiency and competence.
How are Police informers?
Informers are the locals in the city who are into matters like land grabbing, pocket-picking and people who are rowdies, wakf land grabbers, bootleggers and interest mafia.
" There were many such incidents that went viral on you tube where police acted brutally with the patients.
Subscribe us on