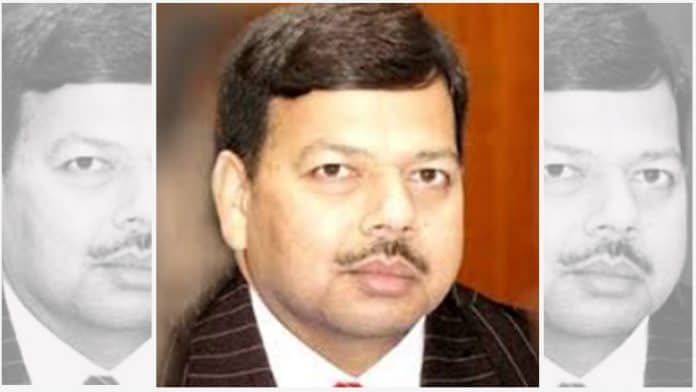 BENAGLURU: A Karnataka IAS officer, Mohammed Mohsin, has been ordered to explain in writing about a tweet he shot off, praising Tablighi Jamaat participants and detracting a section of the media, an official said on Saturday.
"The adverse coverage this tweet has got in the media has been taken note seriously by the government given the serious nature of COVID-19 issue and the sensitivities involved," said G. Shyama Holla, Under Secretary, Department of Personnel & Administrative Reforms to Mohsin.
Mohsin had retweeted an article on the Tablighi Jamaat members donating blood plasma to critical patients by a reporter, who tweeted "Noble cause by #TableeghiJamaat Of 1068 #COVID19 positive #Tablighis in Delhi Hospitals, around 300 have recovered. And ALL of them have agreed to donate blood plasma to the same people they are accused of infecting."
"More than 300 Tablighi heroes are donating plasma to serve the country. What about the media? They will not show the works of humanity done by these heroes," read the now deleted tweet.
In the same order, the Karnataka government has also informed Mohsin, currently secretary of Backward Classes Welfare Department, that it also took note of his tweet.
In the event of Mohsin not replying in writing, Holla said it will be presumed that he does not have a defence to offer for his tweet and action will be taken against him as mandated by the rules.
Checking of PM's chopper
Earlier, Mohsin was in news during the parliamentary elections when he ordered to search PM Modi's chopper as an election observer.
Mohsin was suspended with immediate effect for acting contrary to the instructions of the Commission concerning SPG protectees and will be posted at Sambalpur till further orders.
A Karnataka cadre officer, Mohsin was deputed as a General Observer and working under the supervision of the poll panel in Odisha.
IStandwithMohsinIAS trends
Soon after the officer got the notice, hashtag #IStandwithMohsinIAS #StopTargetingMuslim begin trending on micro-blogging site Twitter with social media users accusing the ruling regime of continuously targeting Muslim students, activists, journalists and now the personalities who expressed the true in their opinion.
Source:
With inuts from IANS
Subscribe us on