Hyderabad: The chairman of Telangana Congress' minority department, Abdullah Sohail Shaik, on Saturday, October 28, resigned from the Congress after thirty-four years of serving the party.
In an 8-page resignation letter addressed to the party's high command, he called the decision a 'painful goodbye' and blamed TPCC chief A Revanth Reddy's leadership primarily for his reason to resign from the grand old party.
"……the entry of Revanth Reddy as the TPCC President in June 2021 completely changed everything. He turned the Congress party into a grocery shop where people with heavy wallets could walk in and purchase any post. Today, a majority of people who are holding top positions in the party, never worked on the ground. They never participated in any agitation, and never faced arrest. They entered the Gandhi Bhavan in their Mercedez, received a red carpet welcome, paid a certain amount, and purchased a top position.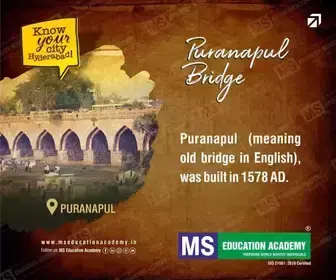 Unfortunately, the Congress high command, which boasts of a huge organisational network and an active vigilance mechanism, did not realize that the party headquarters Gandhi Bhavan has been turned into a shopping mall," he said in the letter.
Shaik cited several instances where alleged corruption happened during the party's process allocation of assembly seats for the upcoming state polls. He said that the Congress high command, especially Sonia Gandhi and Rahul Gandhi remained 'ignorant' of Revanth's corruption and allowed him to 'sabotage' the party in the last 2 years.
"Although I was not a ticket aspirant, the distribution of tickets has caused me immense pain. Party leaders who have been working hard for decades in their constituency were thrown in dustbins, and those who paratrooped with heavy bags of cash were handed over the tickets…." he added.
Shaik alleges 'communalization'
Pointing out Revanth Reddy's past in the ABVP, the right-wing student group affiliated with the RSS, Shaik said that he targeted the Muslim leadership in the Congress party.
"He first made all the Muslim leaders fight each other and then ensured that all of them lost their relevance and grip. He discouraged minority-related programmes. Except for some symbolic Iftar parties, he did not attend a minority-specif programme ever since he joined the Congress party," he said.
To prove his point further, Shaik said that despite the population of nearly 14.5%, Muslims were completely neglected in the TPCC.
"Out of 33 districts, there are only three Muslim DCCs which include Hyderabad. Their presence is almost nil in all decision-making bodies like the PAC, Strategy Committee, Publicity Committee, etc., By doing so, Revanth Reddy crushed the Muslim leaders within the Congress party," he said.
Shaik alleged that Revanth made senior leader Shabbir Ali his 'main target' and confined him to Kamareddy.
"After chief minister K Chandrashekhar Rao announced that he would also contest from the Kamareddy constituency besides Gajwel, Revanth Reddy threw out Shabbir Ali from his home constituency from where he has been a lone undisputed candidate since 1989. Today, Shabbir Ali is being asked to contest from Nizamabad Urban where Muslims are over 40%," he said.
'Non-Muslims given tickets from Muslim majority seats'
Shaik also questioned the logic behind the party's decision to give tickets to non-Muslim candidates from Bahadurpura, Chandrayangutta, and Yakutpura where Muslim voters are in the majority.
"Revanth Reddy contends that Muslims should not remain confined to Muslim-concentrated seats and Hindus should also contest from those seats. In such a scenario, why Mohammed Azharuddin has been fielded as a candidate from Jubilee Hills, just because Muslim voters are nearly 40% there? If this logic is valid then there should've been Muslim candidates from Bahadurpura, Chandrayangutta, and Yakutpura seats," he said.
"Mark my words, Revanth Reddy will not allow a single Muslim candidate to win the elections," he said.
Shaik also lamented the choice of BJP turncoat Kandi Srinivas Reddy for Adilabad instead of DCC president Sajid Khan who applied for the ticket.
"The constituency has a significant Muslim population. But only to deny Sajid Khan a ticket, Revanth Reddy imported a leader Srinivas Reddy from the BJP. Srinivas Reddy was notorious in the district for his hate speeches and anti-Muslim statements Without consulting anyone, Revanth Reddy promised to sell the ticket to Srinivas Reddy so that he could stop Sajid Khan from becoming a MLC.
This is quite clear that there is no logic, but Revanth Reddy is implementing his RSS agenda of crushing the Muslim leadership within the Congress party," he remarked.
Shaik compares Revanth to P V Narasimha Rao
The TPCC minorities department chairman even compared Revanth to former PM P V Narasimha Rao at one point in the letter.
"Under his regime (Congress rule), Babri Masjid was demolished and this RSS man (Narasimha Rao) in Congress mask facilitated its demolition. We don't want to create another Narasimha Rao by supporting the RSS-minded PCC president," he stated.
Owaisi responds
Responding to the development, AIMIM chief and Hyderabad MP Asaduddin Owaisi said that Shaik had to quit due to 'corruption and communalism' in the Congress.
"Unfortunate that a man who spent his whole life for #Congress was forced to quit due to corruption & communalism. Telangana Congress is BJP's proxy. It is the mother of Hindutva ideology," he said in a post on X.
The state is going to the polls on November 30.