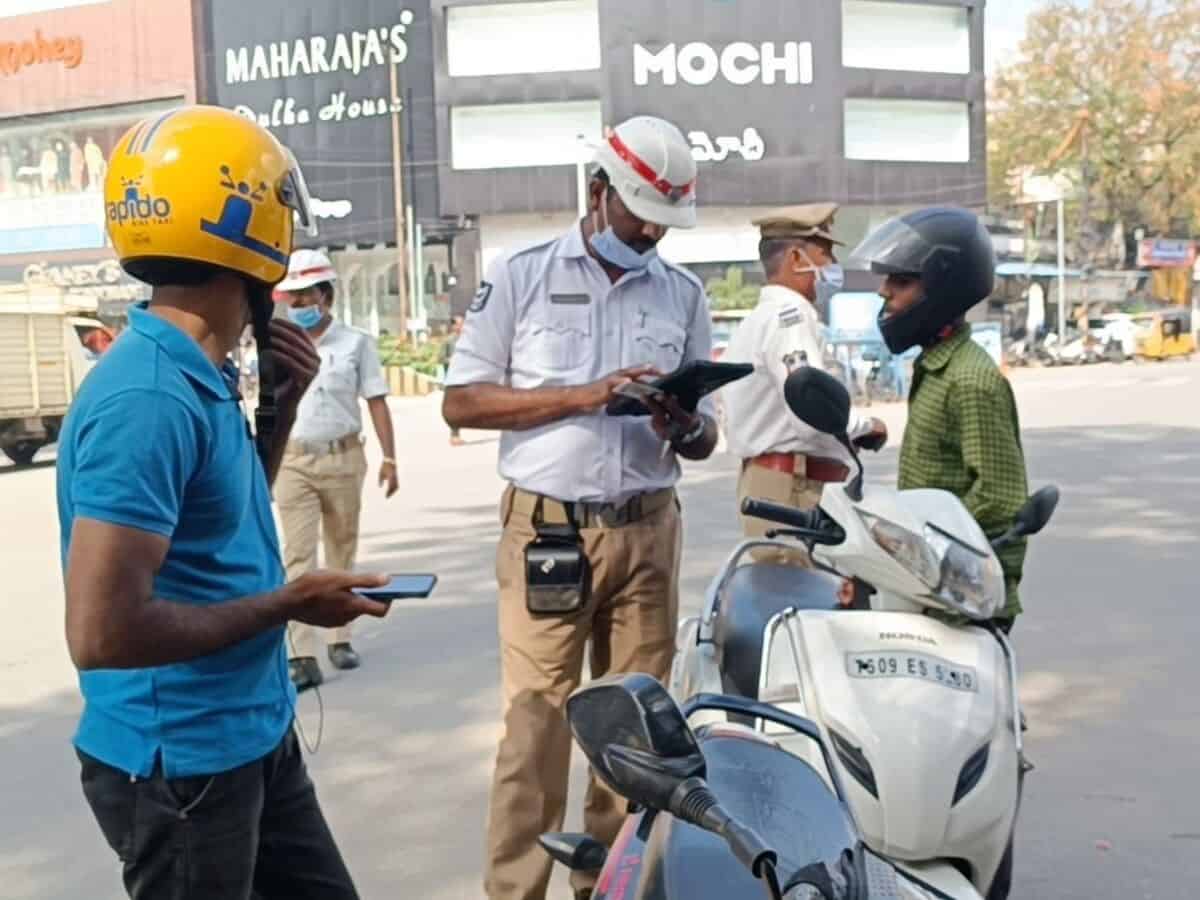 Hyderabad: Cracking down hard on violations, the traffic police here has booked over 24,000 cases for triple riding and over 1.30 lakh cases against violators for wrong side driving. The cops also booked 3892 buses of the Telangana State Road Transport Corporation (TSRTC) and 5806 heavy vehicles for various violations ike over-speeding, free left obstruction, not stopping in bus bays, etc.
The crackdown is part of the Hyderabad Traffic Police's (HTP) special drive against different kinds of violations by motorists in Hyderabad. For triple riding alone, a total of 24,658 people have been booked since the beginning of January, and 1,30,311 others for wrong side driving in the same period, said a press release form the Hyderabad police on Saturday.
"A Plan of action has been adopted to realize the actions under 4 E's Traffic Management viz., Enforcement, Education, Engineering and Enablement," added the release. The Hyderabad Traffic Police had launched its operation 'ROPE' on September 15 last year for the same. Since then, 32064 people have been booked for blocking free left turns, while 2,01,377 have been booked for stop line violation.
Moreover, First Information Reports (FIR) have also been registered against 200 establishments, and another 39 cases have also been registered for footpath clearance, the note added. The Hyderabad traffic police will be continuing its drive for the aforementioned violations in the coming days as well.
Subscribe us on