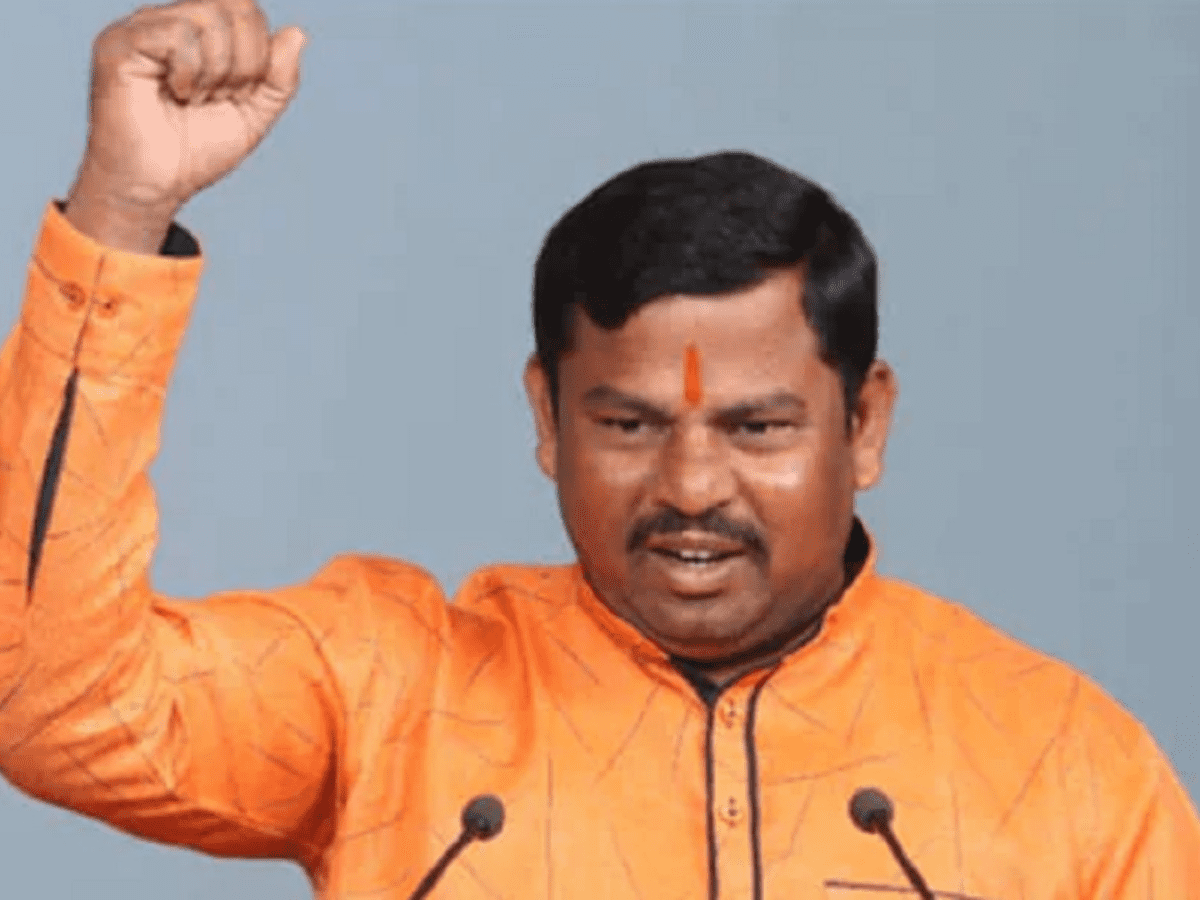 Hyderabad: A day after Nizamabad MP Arvind Dharmapuri 'targeted' BJP state president Bandi Sanjay for his alleged objectionable remarks against BRS MLC (Bharat Rashtra Samithi) K Kavitha and daughter of Telangana CM K Chandrasekhar Rao, the Goshamahal MLA, who is now under suspension from the BJP, came in support of Bandi Sanjay.
In a video released to the media, T Raja Singh told Arvind Dharmapuri that if he has a problem with Bandi Sanjay he should resolve it in person.
"In the next election, the BJP party will emerge victorious and form a government. All people are looking towards the BJP party in the State and making public statements over small issues that can be resolved internally will damage the party's reputation," said Raja Singh.
He said that Bandi Sanjay has good knowledge of what he should speak and what shouldn't be spoken.
On the issue of comments made by Bandi Sanjay against MLC Kavitha, the Goshamahal MLA said that Bandi Sanjay spoke in the correct manner. "His remarks are being blown out of proportion. If anyone gets involved in scams, there will be enquiries and probes. It is a big scam and there is proof of involvement of Kavitha," Raja Singh said.
Two days ago, BJP Nizamabad MP Dharmapuri Arvind condemned Bandi Sanjay's derogatory remarks on BRS MLC K Kavitha, which triggered massive protests across the state.
"Being the state president of a national party, he should have behaved more responsibly. I do not support his actions. Whatever he has said is in his individual capacity. The party has nothing to do with it. He has to come out clean on the issue," he said.
Arvind said that Sanjay should have acted responsibly while making comments. "If he corrects himself, it will be better for him. He has created the mess and he himself has to come out of it," Arvind said.
Subscribe us on