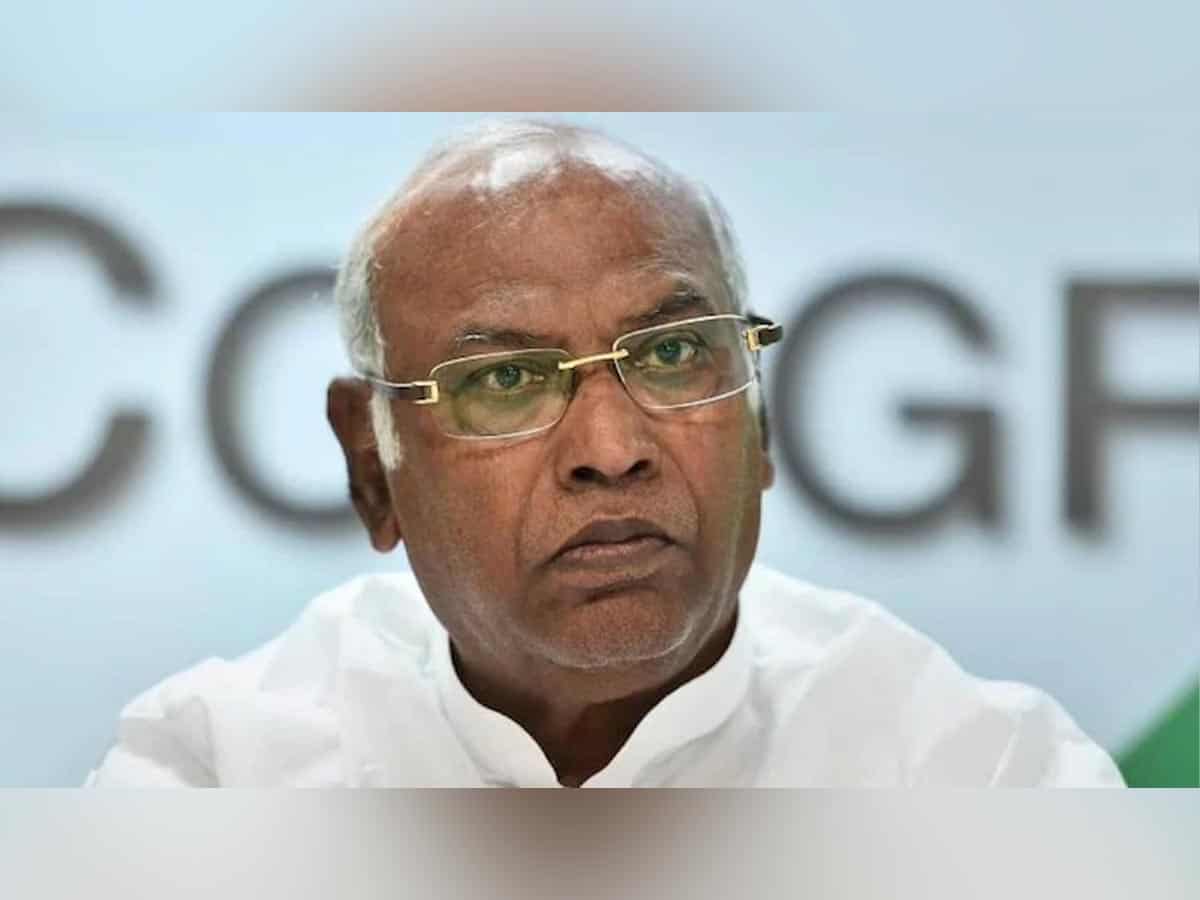 New Delhi: Congress President Mallikarjun Kharge on Friday launched an attack on Union Home Minister Amit Shah and said that the Bharatiya Janata Party (BJP) leaders say anything for votes.
"Who are you to announce it? Are you mahant of Ram temple? Your job is to protect the country…," said Kharge while referring to Home Minister Amit Shah's statement in which he announced that the Ram Temple in Ayodhya will be ready on January 1, 2024.
The Congress Chief questioned Amit Shah's authority regarding the announcement, and said, "They (BJP leaders) say anything for votes and later say those were 'jumle' of election."
Amit Shah had on Thursday made the announcement while taking a jibe at Rahul Gandhi's "tareekh nahi bataenge" remark during the 2019 poll campaign.
"Congress hindered the construction of Ram Temple in courts. After the Supreme Court verdict came, Modiji began the construction of the temple. PM Modi performed the 'Bhoomi Pujan' and began the construction of the temple," Amit Shah said while addressing a rally in South Tripura on Thursday.
He took a jibe at Congress leader Rahul Gandhi over his remarks during the 2019 election campaign. "During the 2019 election campaign, Congress leader Rahul Gandhi used to say "mandir wahi banaenge…taarikh nahi bataenge" (we will make the temple, but won't tell the date)". Today, Rahul Gandhi and everybody should hear that a huge and sky-high temple will be ready for the people in Ayodhya on January 1, 2024," said Shah.
Notably, the construction of the temple of Lord Ram in Ayodhya is going on at a fast pace. On August 5, 2020, Prime Minister Narendra Modi laid the foundation stone for the construction of the Ram temple and since then the construction work of the temple has been going on.
The five-judge Constitution bench of the Supreme Court led by Chief Justice of India Ranjan Gogoi (now retired) had on November 9, 2019, unanimously delivered its verdict that the land in Ayodhya where Babri Masjid once stood, belongs to Ram Lalla.
Subscribe us on