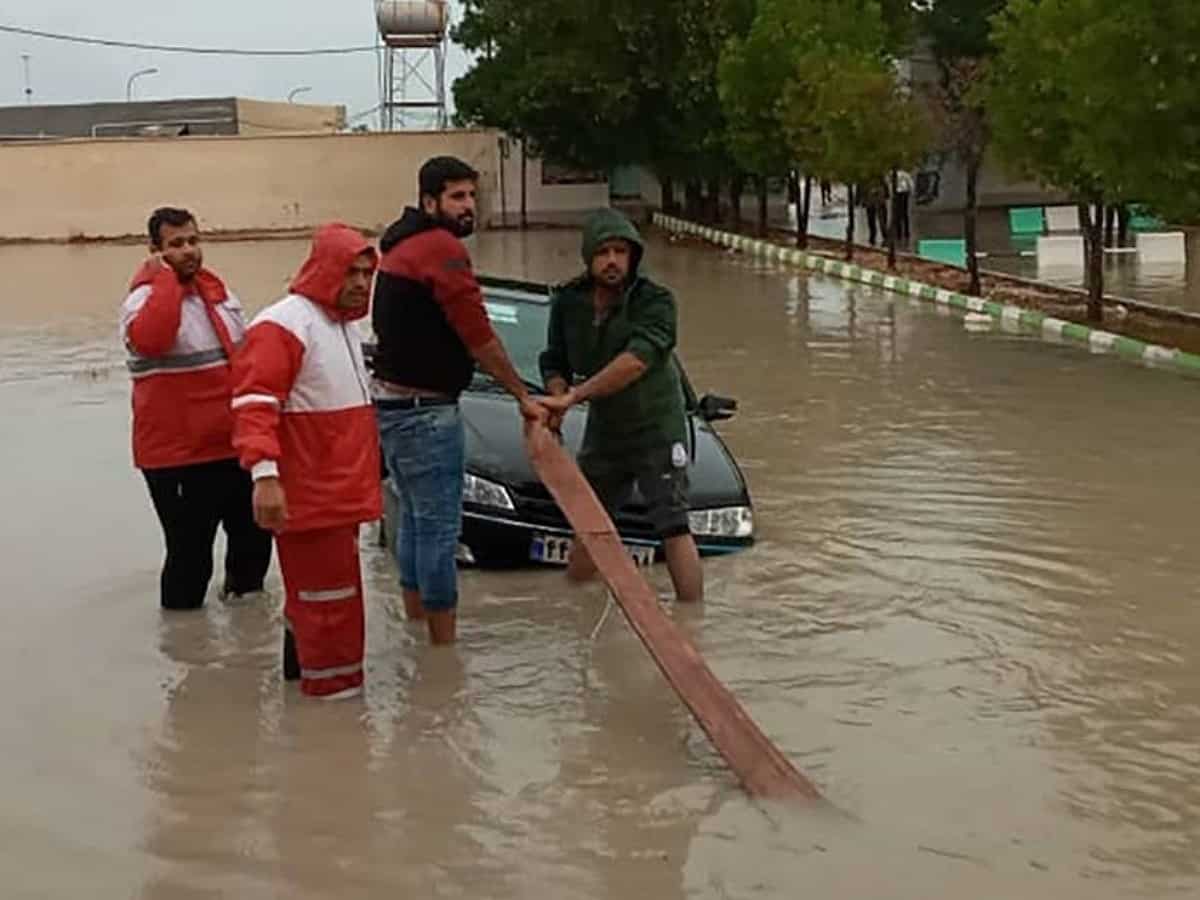 Tehran: Torrential rains in Fars Province, southern Iran on Friday killed at least 20 people, and injured 89 others, according to the Iranian Red Crescent Society (IRCS).
Heavy rains on Friday evening in the towns of Ij and Roudbal river in the central parts of Estehban province led to flooding.
On Saturday, July 23, IRCS took to Twitter and said, "#Fars province #flood response @Iranian_RCS Affected area: Estehban and Niriz cities, from Niriz riverbed to Estehban dam (about 40 km) Injured: 89, Death: 20, Missing: 3, Rescued from the water blockade: 74, 145 relief worker as of 30 teams, Operational vehicle used: 24 units."
Videos published by Iranian news agencies showed muddy torrents in the course of the Rodbal River, and a few white cars that were swept away.
"A number of local people and visitors (from other areas) who were walking by the river or in its course were surprised by the rise in the water level," Iran News Agency (IRNA) quoted Yousef Karjar, the provincial governor in Fars Province as saying.
Iran's Meteorological Ministry has warned of the possibility of heavy monsoon rains across the country, which had been facing a decades-old drought attributed to climate change.
The climate in southern and central Iran is largely dry, but these areas have witnessed floods several times.
In January 2022, at least eight people died, most of them in Fars province, as a result of floods in the south of the country caused by heavy rains.
Large-scale floods in Iran in March and April 2019 killed at least 76 people and caused damage estimated at about $2 billion.
Subscribe us on