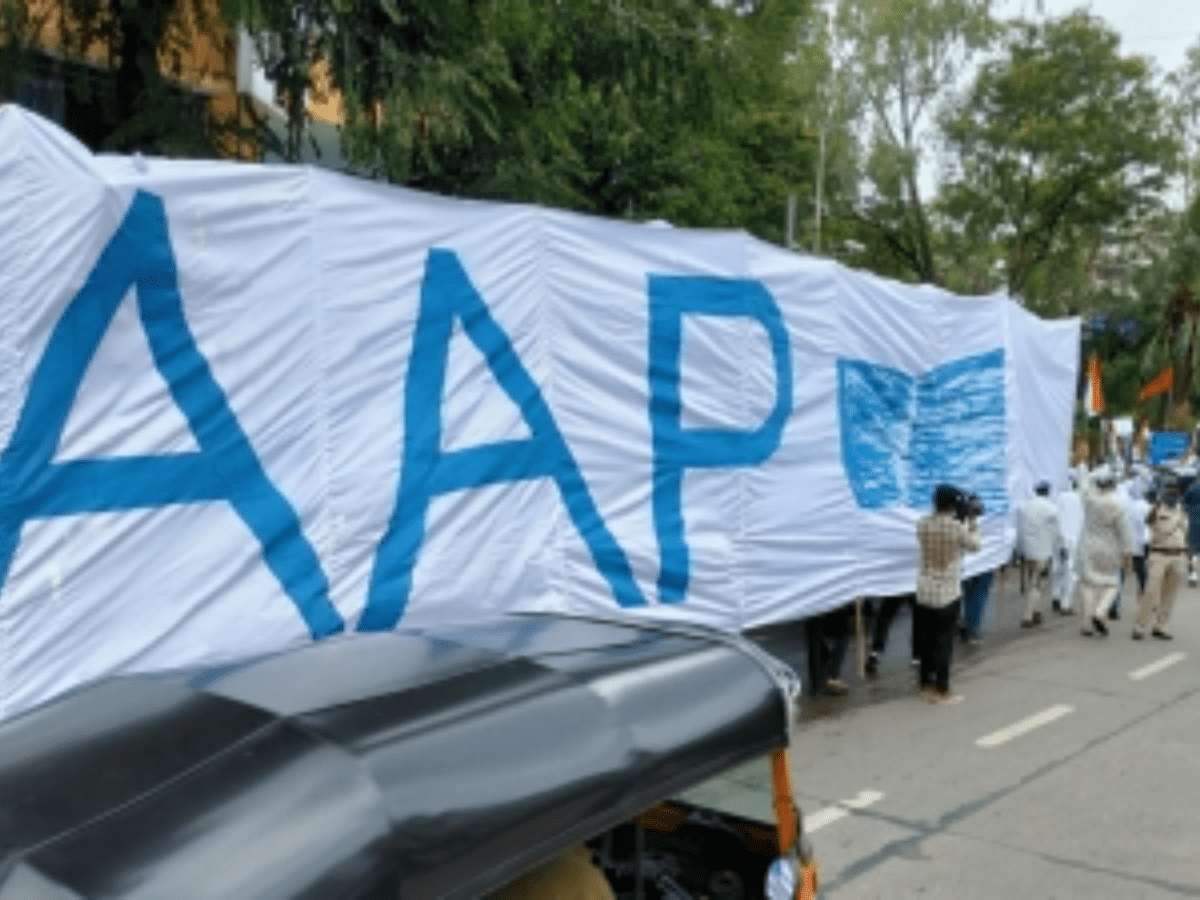 New Delhi: The BJP on Saturday claimed that AAP leaders were "making baseless allegations out of frustration" as the Arvind Kejriwal government's "scams" were being exposed one after another.
Earlier in the day, AAP leader and Rajya Sabha MP Raghav Chadha accused the BJP of trying to topple the Kejriwal government by threatening them with ED and CBI raids if they don't join the saffron party.
The BJP has mounted a sustained attack on the AAP and the Arvind Kejriwal government over a number of alleged "scams", most prominently the one related to the Delhi Excise Policy for 2021-22.
Leader of Opposition in the Delhi Assembly Ramvir Singh Bidhuri said, "Every time Arvind Kejriwal's scams are uncovered, rather than giving answers to questions he asks the AAP leaders to start crying that their government is facing threat and their MLAs are being poached."
Kejriwal does this to "divert attention" from the investigations being conducted by different probe agencies, Bidhuri said.
He claimed that AAP leaders have levelled "baseless and fabricated" allegations against the BJP out of frustration.
"Two AAP ministers are in jail for corruption which was masterminded by Arvind Kejriwal. He made the ministers do all corruption and grabbed all the money, and later sacrificed them," Bidhuri alleged.
Chadha alleged the BJP was planning 'Operation Lotus 2.0' in Delhi and the AAP MLAs were being "threatened with ED and CBI cases" if they don't join the saffron party.
"The BJP wants to topple the AAP government in Delhi under the garb of a no-confidence motion and our legislators are being sent offers by the BJP high command," he charged.
The AAP has 62 MLAs in the 70-member-strong Delhi Assembly and the BJP has eight. Yet, its leaders think they will be able to snatch power by buying out MLAs, Chadha said.
Bidhuri, however, claimed even after having 62 seats, Arvind Kejriwal is not confident about his MLAs.
"This is because Kejriwal has been the mastermind of all the scams in the Delhi government. The heat of the probes into corruption cases will reach Kejriwal soon and he will also go to jail because he has always been involved in all the corruption," the BJP leader alleged.
He said the BJP was bringing a no-confidence motion in the assembly because the "people of Delhi have lost their confidence in the AAP government due to its scams".
Subscribe us on