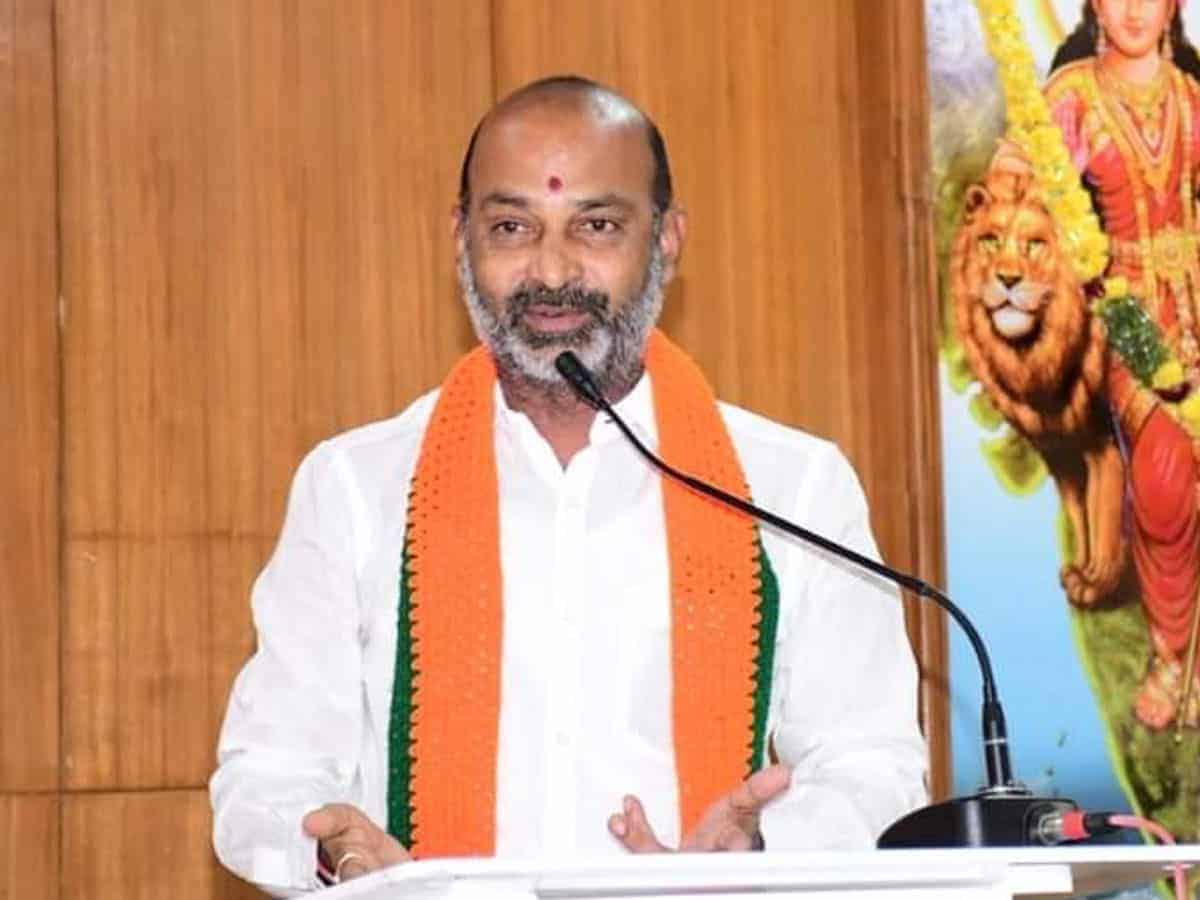 Hyderabad: After summons from the State Commission for Women to Bharatiya Janata Party (BJP) state president and MP Bandi Sanjay over his alleged derogatory remarks on Bharat Rashtra Samithi (BRS) MLC K Kavitha, Bandi has requested to adjourn the date to March 18 instead of March 15, as the parliament is in session.
Telangana state women's commission on Monday had taken suo moto cognizance of Bandi's remark on the BRS MLC K Kavitha.
Following the summon letter, Sanjay on Tuesday wrote a letter to the Women's Commission requesting it to postpone the date of his appearance before the body.
He said that "Since the Budget session is going to be held in his presence in the Parliament that is a must, hence I can't appear before the Commission on Wednesday. I would be available on March 18 at the convenience of the Commission."
He also requested the Commission to provide details of the case in which he had been issued summons so as to prepare in that direction.
So far, three cases have been registered against Bandi Sanjay for allegedly using defamatory and derogatory comments against Kavitha.
The cases against Bandi Sanjay are registered at the Saroornagar, L. B Nagar and Chaitanyapuri police stations under the Rachakonda police limits. 
Bandi Sanjay, while addressing a rally had stated, "Few journalists asked me if Kavitha would be arrested. If or not arrested should Kavitha be kissed?"
His comments did not go down well with the BRS cadres who protested and burnt effigies in the national capital.
Subscribe us on