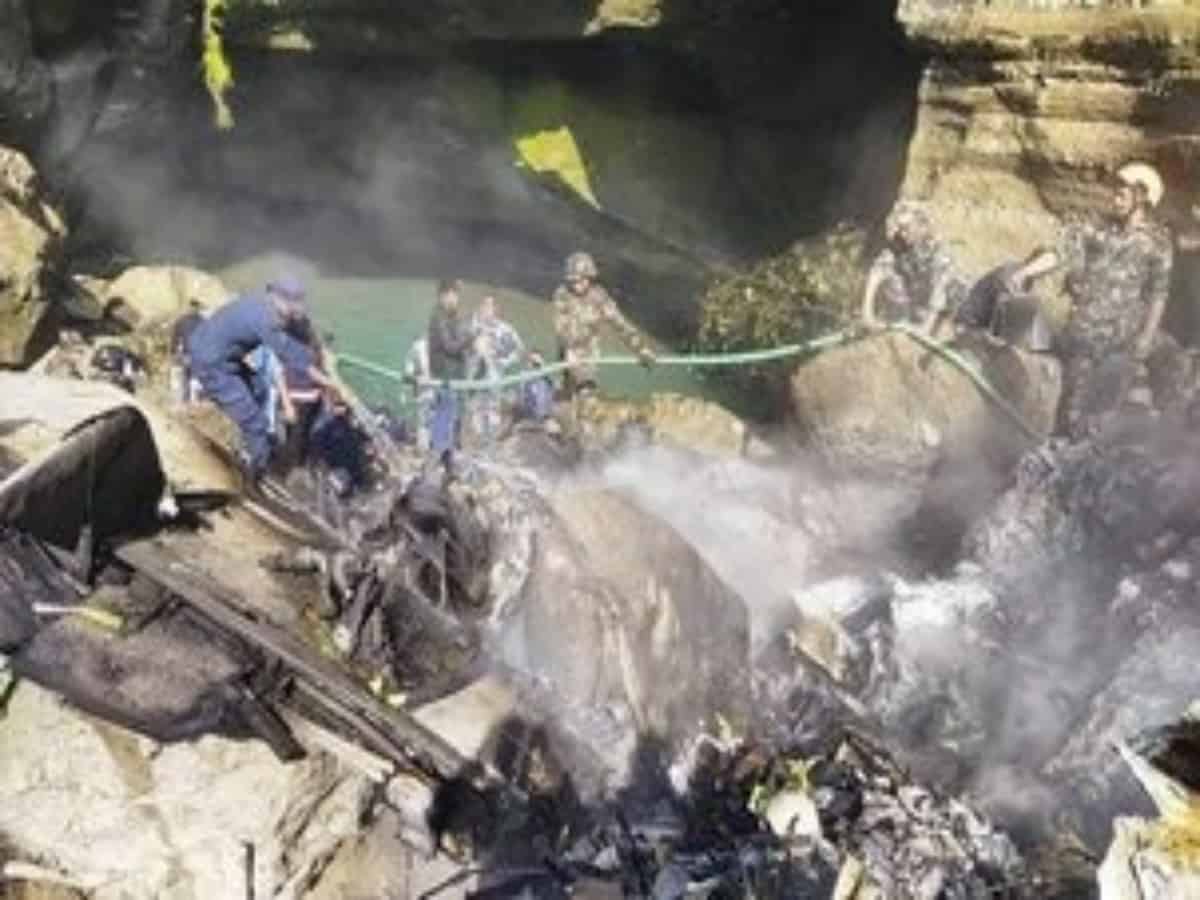 Kathmandu: The black box of the Yeti Airlines plane that crashed in Nepal's Pokhara has been found, a top official said here on Monday.
Spokesperson for the Tribhuvan International Airport, Kathmandu, Premnath Thakur said that that the black box was found on Monday morning in the crash site.
The black box is considered crucial in determining the cause of the crash. It contains 'Flight Radar Record' and 'Cockpit View Record'.
According to sokesperson of the Civil Aviation Authority of Nepal Jagannath Niraula, the black box has been handed over to the Nepali Army.
The authority says that the black box will be brought to Kathmandu on Monday and submitted to the Incident Investigation Commission which was formed by the government on Sunday.
The ill-fated ATR-72 plane from Yeti Airlines took off from Kathmandu for Pokhara at 10.30 on Sunday morning and it lost contact with the air traffic control at 10.50 a.m.
According to the agency, there were 68 passengers and four crew members aboard the flight, among them 15 foreigners, including five Indians, four Russians, two Koreans and one each from Australia, Ireland, Argentina and France.
A total of 68 bodies out of the 72 were recovered as of Monday morning while rest four bodies mainly of minors, are yet to be found, according to District Police Office.
Five were found on Monday, according to the Kaski Police
Out of the recovered bodies, only 35 bodies have been identified.
Police Inspector Gyan Bahadur Khadka said that the bodies will be handed over to the family members following post-mortem.
Subscribe us on