Emulating Rahul Gandhi's successful Bharat Jodo Yatra, Bhatti Vikramarka- Congress Legislature party Leader completed 1000 km of his People's March Padayatra from Adilabad to Devarakonda traversing 30 constituencies and 500 villages. His humane and compassionate outlook struck a chord in the hearts of the people milling around him. People thronged to his padayatra and met voluntarily unlike other meetings where a 'paid public' fills the grounds. One such example is that of the massive and successful Satyagraha meeting at Mancherial as part of the padayatra on 14 April attended by the  AICC President Mallikharjun Kharge as chief guest. About one lakh people participated voluntarily.
Bhatti Vikramarka's milestone of 1000 km padayatra in the sweltering sun was accomplished at the historic Devarakonda Qila. A pylon was unveiled at Gummadavilli to commemorate this momentous occasion. Despite falling sick with a sunstroke on 18 May at Rukkampalli village, Nawabpeta mandal, Jadcherala mandal , after a five day break on medical advice, Bhatti Vikramarka resolutely resumed his march. The highlights of this people's march were Bhatti Vikramarka's visit to the Ada project in Asifabad and coal mines in Bellampalli, Chennur constituency where he assured coal mine workers that the Singareni Collieries Company weakened under BRS rule would be brought back to its former glory once the Congress  Party took reins of the government soon. He visited Sripada Yellampally project in Mancherial and examined the damaged crops in Ramagundam, Dharmapuri, Huzurabad, Husnabad, Vardhannapeta constituencies and consoled the farmers.
Bhatti Vikramarka visited the Kakatiya University campus at the invitation of the University Students JAC and had a face to face session with them. He expressed his solidarity with the autorickshaw drivers' struggle committee's camp agitating for 405 days in protest against the denial of entry of autorickshaws to the Yadagirigutta temple hill top. He visited the protest camps of displaced people of Biyyam Thimmapuram,  Lappa Naik Tanda on Baswapur dam in Bhongir constituency and expressed his solidarity with them. Bhatti Vikramarka assured that he would write to the Chief Secretary about compensation and rehabilitation for the displaced.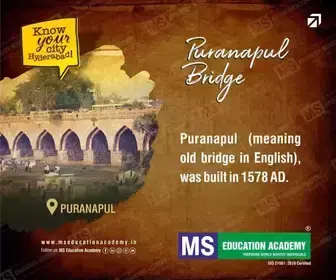 Bhatti Vikramarka visited the Sirikonda Peddavagu project, Ada project -Komaram Bhim Asifabad district, Gollavagu project- Chennur constituency, Sripada Yellamapally project, the incomplete Devadujla lift irrigation project to release water from Dharmasagar tank for which approvals were given by the then Congress government, Lakshmidevipalli reservoir area in Parigi, and the SLBC tunnel near Jogyatanda in Atchampeta constituency. He also visited the Baswpuram and Uddandapur reservoirs which are part of the Ranga Reddy LI scheme, Vattem Venkatadri project and met with displaced people of  Dindi, Nakkala Gandi reservoir. Bhatti Vikramarka came down hard on the BRS government's failure to give appropriate compensation as per the Land Acquisition Act, 2013 brought by AICC Chairperson Sonia Gandhi to the people of five villages who will be inundated by the Vattem Venkatadri reservoir.
Bhatti Vikramarka has successfully exposed the detriments of the Dharani Portal contrary to the tall claims of BRS leaders. Calling it a scam of mammoth proportions, he brought to light how the Dharani Portal enabled the government to take away poor farmers' lands by removing details from the land revenue records. Apart from carrying forward Rahul Gandhi's Bharat Jodo Yatra's much needed message of peace and love to every household in these areas, this remarkable padayatra has enabled Congress leaders to learn about sufferings of people in various sectors and give firm assurances that these problems will be resolved once the party comes to power.
 It is apparent that Bhatti Vikramarka has succeeded in bringing back BCs, SC, STs, Minorities and downtrodden sections into the fold of the Congress Party through his padayatra. The good news is that senior Congress leaders have put aside their differences and are working unitedly to bring back the grand old party to power in Telangana.