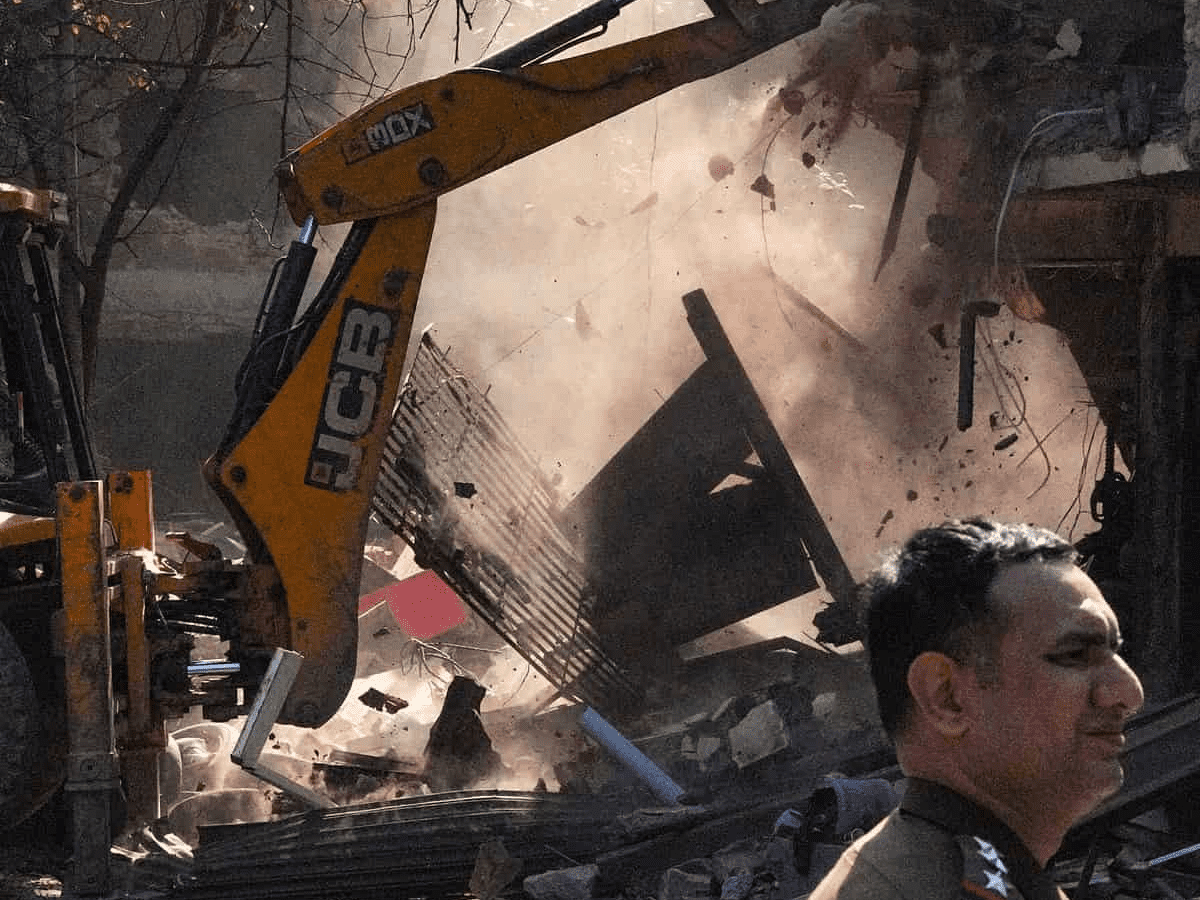 New Delhi: The Delhi Development Authority (DDA) demolished a temple in the Rajender Nagar area on Thursday as part of its anti-encroachment drive, triggering a protest by the BJP and the Vishva Hindu Parishad.
An official of the DDA said, "For demolition of religious structures, the nod of the religious committee (formed by the government) is required. We sought the committee's approval and following its go-ahead, the demolition was carried out."
A senior police officer said that adequate security arrangements were made for the demolition exercise in the Rajender Nagar area of central Delhi.
"The demolition drive was carried out Thursday morning. Forty per cent of the structure was demolished and the process was conducted peacefully," the police officer said.
Several BJP and Vishva Hindu Parishad (VHP) leaders and workers staged a sit-in at the temple in protest against the demolition exercise.
Former Delhi BJP president Adesh Gupta alleged that the Arvind Kejriwal government was targeting temples in the city.
"We are protesting the action by DDA and I appeal to people to gather here and oppose the effort to demolish the temple," Gupta said.
(Except for the headline, the story has not been edited by Siasat staff and is published from a syndicated feed.)
Subscribe us on