One in every ten road accidents worldwide takes place in India, according to a World Health Organisation (WHO) report. Road mishaps in India lead to the death or disability of over 9,00,000 people every year, making Indian roads one of the most dangerous in the world.
With only one percent of the world's vehicles, India accounts for almost 10 percent of all crash-related deaths, making the number of casualties on Indian roads higher than anywhere else in the world.
Listed below are a few major reasons for the sorry state of the country: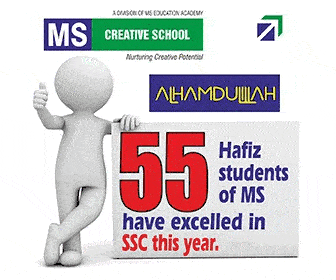 Low vehicle safety standards
Compared to the US and other developed countries, India's vehicle safety standards are deplorable. According to crash tests conducted by the Global New Car Assessment Programme, India's largest-selling car Maruti Suzuki Swift received the lowest rating possible in crash tests.
Carmakers in the country continue to compromise on safety features like airbags and ABS (Anti-lock Braking System), leading to a much lesser survival rate in case of a crash when compared with their European counterparts. Stringent safety rules in the EU and the US ensure that cars meet minimum safety standards in those regions.
Rising traffic rule violations
According to data from the Union Ministry of Roads, Transport and Highways, in 2021, nearly 70 percent of road deaths in the country occurred due to overspeeding. Over the last few years, speeding has been the main cause of accidents and fatalities on Indian roads.
Driving on the wrong side of the road, drunken driving, jumping the red light and using mobile phones while driving, contributed to over 9.8 percent of road deaths.
In a country that takes its road safety lightly, not wearing helmets and seatbelts has also claimed the lives of thousands of people.
Data from the ministry further shows how not wearing helmets has led to the death of 93,763 people in 2021. In India, wearing seat belts is often seen as the duty of the driver. This reflects in the data of the ministry, declaring that out of the 39,231 that died due to not wearing seat belts, 22,815 were passengers.
Poor infrastructure
The quality of Indian roads continues to remain shoddy. Corruption, illegal encroachments and incessant monsoons have rendered driving on the country's roads a nightmare. Only 3 percent of the country's roads are national highways of which many do not even meet required standards with 75 percent being two-lane.
Stray animals
India also has a growing stray animal problem that seems to be contributing to its deadly roads. Five million stray cattle call the country's roads home, jostling for space with over 15 million stray dogs. As roads in cities grow due to rapid urbanization, the stray animal menace also leads to a rise in accidents.
Unsafe roads for two-wheelers and pedestrians
In India, pedestrians, bicyclists and motorcyclists, who mostly represent the poor income strata of society, also happen to have the least safety protection in the event of a traffic crash. They account for more than half the total road crash deaths, states a World Bank report.
In 2021, two-wheelers constituted the largest number of road accident deaths in the country (45.1 percent). Pedestrians comprised 18.9 percent of the total fatalities.
Subscribe us on