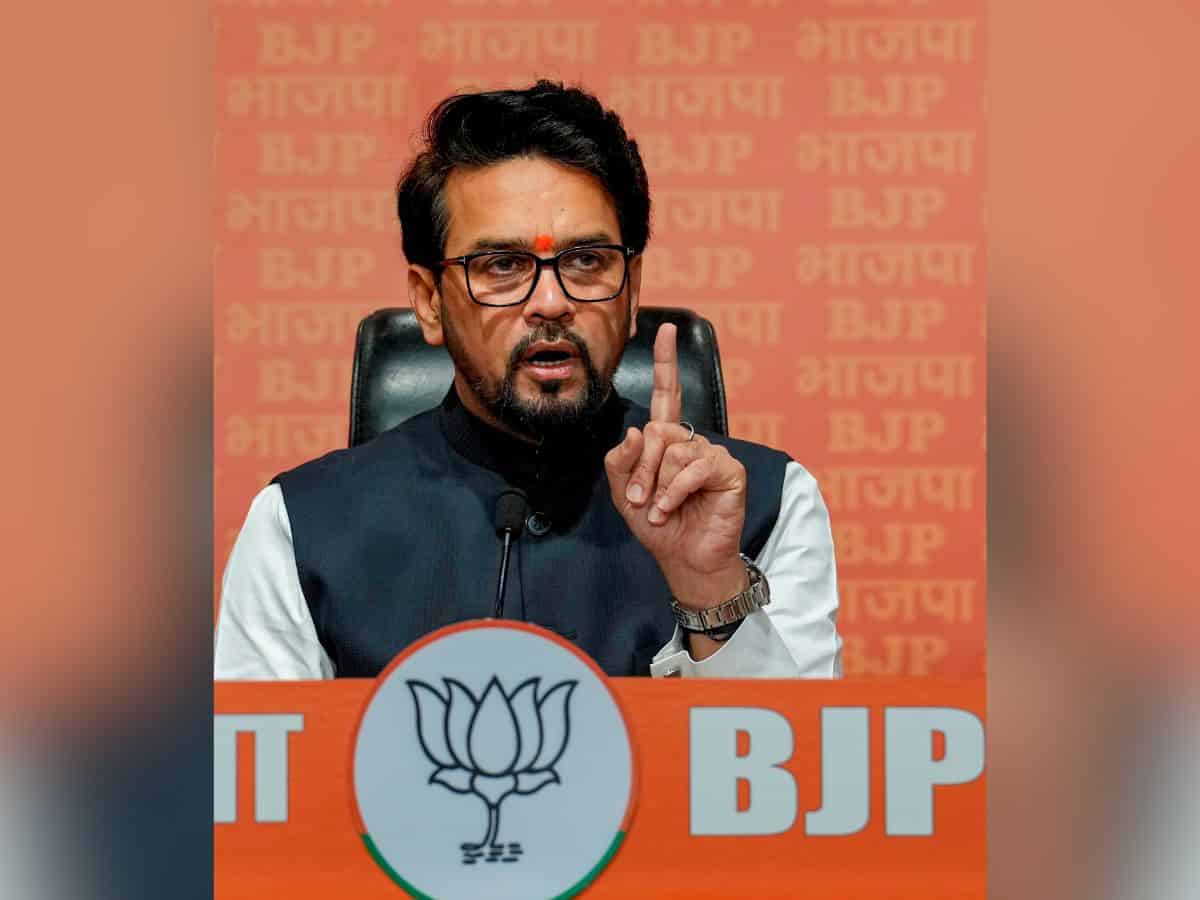 Hyderabad: Amid the controversy over the alleged lapse in the Kaleshwaram lift irrigation project on the Godavari river in poll-bound Telangana, Union Minister and Bharatiya Janata Party leader Anurag Thakur on Saturday said, "Kaleshwaram is the biggest engineering blunder."
The Kaleshwaram Lift Irrigation Project (KLIP) is a multi-purpose irrigation project on the Godavari River in Telangana's Kaleshwaram.
Thakur said this while addressing the media at Hotel Katriya Towers, Hyderabad.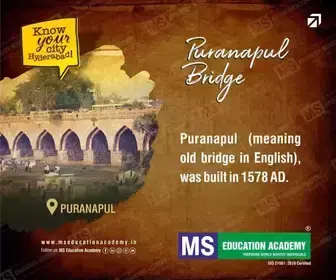 The Kaleshwaram project suffered heavy damage due to massive floods last year. According to reports, one of the barrages within the Kaleshwaram barrage at Meddigadda was damaged.
Leaders from both the state and central Congress have consistently alleged that KCR and his family utilised the Kaleshwaram project as an 'ATM' to syphon off Rs 1 lakh crore rupees.
Meanwhile, Thakur targeted Chhattisgarh Chief Minister Bhupesh Baghel, saying, "In Chattisgarh, the CM is involved in a Rs 508 crore scam through a betting app."
He further alleged, "The Chattisgarh government has become an ATM for Congress. From top to bottom, Congress is steeped in corruption. Foreign money is coming through the Mahadev app."
Chhattisgarh is scheduled to hold polls in two phases on November 7 and 17. The counting of votes will take place on December 3 in all five poll-bound states.
The Model Code of Conduct has come into force with the announcement of poll dates.
Earlier in the 2018 assembly polls, the Congress witnessed a landslide victory, winning 68 seats out of 90 of those against the then-ruling BJP, which acquired 15 seats.
The Congress and Bharatiya Janata Party are the key players in Chhattisgarh, Madhya Pradesh, and Rajasthan.
Meanwhile, Telangana is going to the polls on November 30. The counting of votes will take place on December 3. The state is set to witness a triangular contest between the ruling BRS, Congress, and BJP.
In the previous Assembly elections in 2018, the BRS won 88 of the 119 seats, hogging 47.4 per cent of the total vote share. The Congress finished a distant second with 19 seats and a vote share of 28.7 per cent.