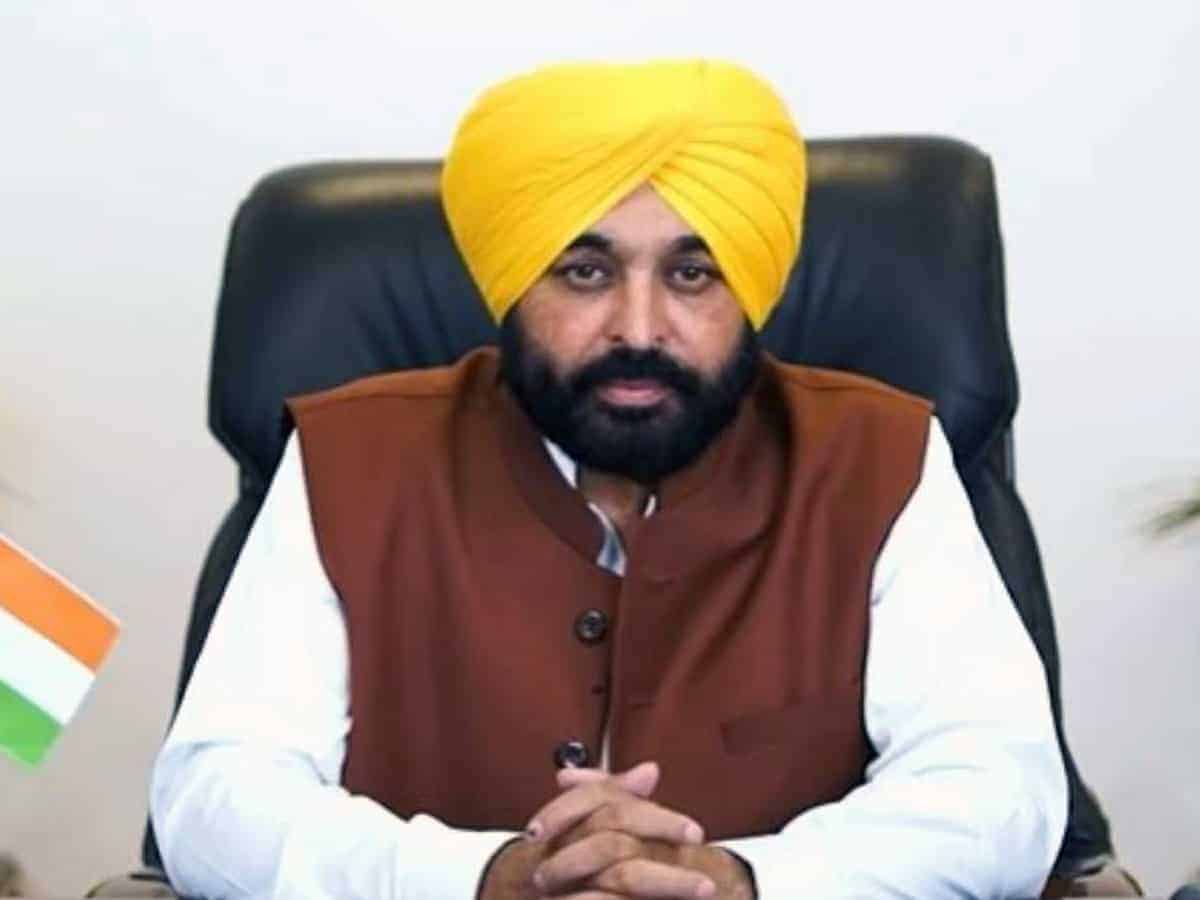 Amritsar: AAP chief Arvind Kejriwal and Punjab Chief Minister Bhagwant Mann on Friday launched 400 more 'Aam Aadmi' clinics in the state, calling the event here the fulfilment of another 'Kejriwal ki guarantee'.
The 400 new 'Aam Aadmi' clinics take the total number of these neighbourhood health centres in the state to 500.
Kejriwal, the AAP convenor and Delhi chief minister, said he was happy to note that the Punjab government opened 500 mohalla clinics in just 10 months.
"I am happy to say that Bhagwant Mann has fulfilled one more 'Kejriwal ki guarantee (Kejriwal's guarantee)'," the AAP chief said while referring to the party's promises made to the people of Punjab in the run up to the 2022 assembly elections.
Five hundred mohalla clinics have been set up in Punjab and, in the time to come, more such facilities will come up, Kejriwal said.
Punjab Health Minister Balbir Singh and AAP MP Raghav Chadha were also present at the event.
Kejriwal said all the party's "guarantees" would be fulfilled and asked the people of Punjab to "have patience" as he targeted the previous dispensations for "destroying" the system.
The AAP has already fulfilled its poll promise of 300 units of free electricity per month, the Delhi chief minister said.
The Mann government is taking action against corruption and will not spare anyone found to be involved in corrupt practices, he added.
Heaping praise on the Mann regime, Kejriwal said 26,000 government jobs had been provided in just the past 10 months and called it a "big thing".
Jobs here are being provided on the basis of merit, he asserted.
Contractual employees are also being regularised, Kejriwal said.
On the education front, the Mann dispensation is sending 36 government school principals to Singapore for training, the Delhi chief minister added.
Punjab will also begin doorstep delivery of government services along the lines of Delhi, Kejriwal said, adding that this move would create around 6,000 jobs.
On law and order, Kejriwal said police had been given a free hand. Strict action is being taken against gangsters, he added while hitting out at the previous regimes for allegedly giving political patronage to criminals.
Kejriwal said Tata Steel would set up a plant in Ludhiana and more companies had shown interest in setting up their units in Punjab, for which he credited the efforts of Mann.
Subscribe us on