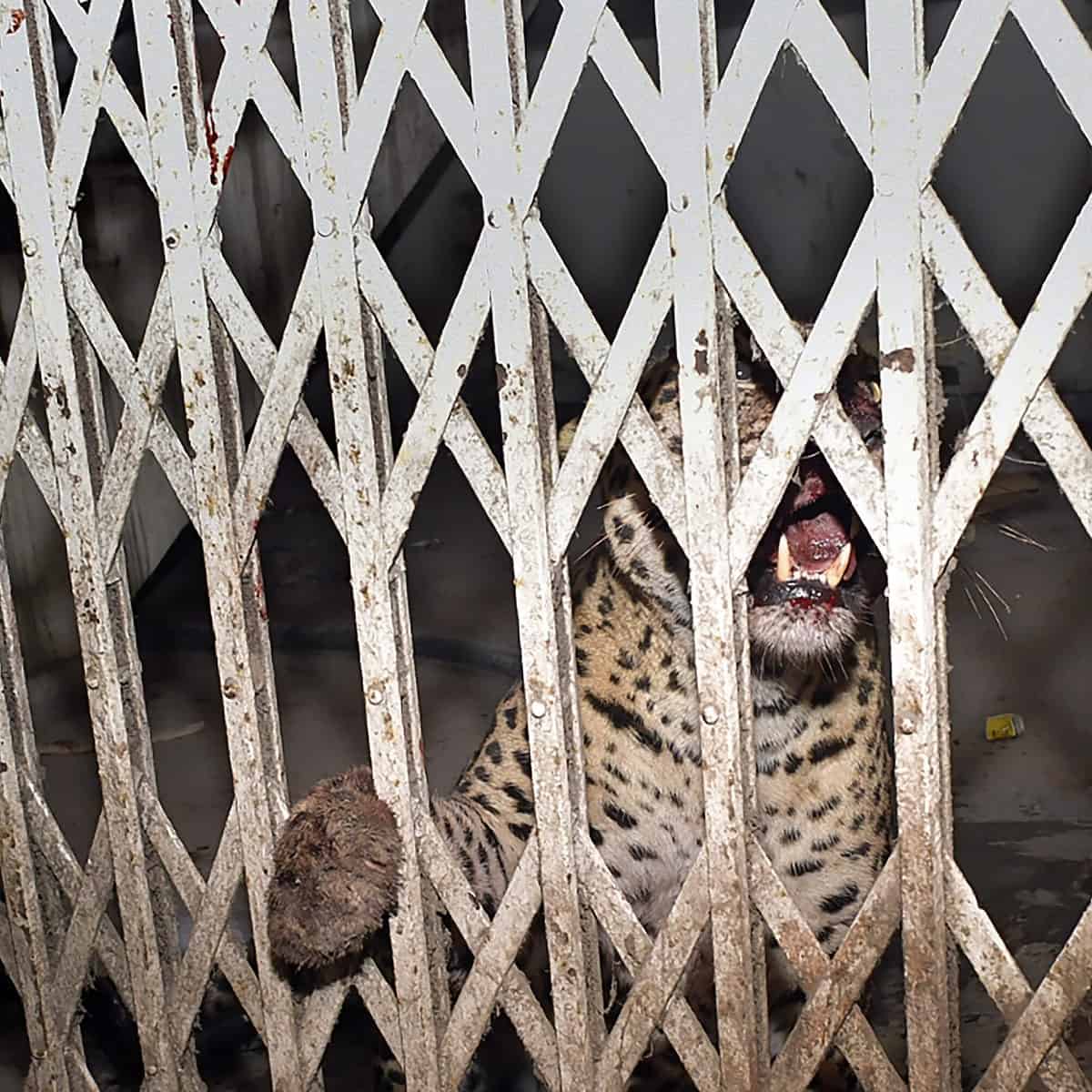 Ghaziabad: A leopard that entered the premises of a Ghaziabad court on Wednesday, and attacked three persons including a lawyer, a cobbler and police constable near the old building complex, has been captured, officials said.
A 12-member team of the Forest Department along with the police personnel were engaged in a 4-hour-long operation to capture the leopard.
Nets were strategically placed in several points to capture the big cat. The leopard was also administered tranquilizer.
A huge crowd of people, including the court staff and lawyers, was witnessed outside the court, which was sealed while the operation to capture and rescue the leopard was underway.
The Forest Department team had brought nets and cages to trap the leopard.
Earlier, the cobbler was admitted to a hospital after he sustained critical injuries. Several people were also injured in the commotion.
All the rooms of the old building were evacuated as soon as news of the leopard entering the premises spread.
A video of the incident has surfaced, where three lawyers are seen patrolling the building with sticks to catch the leopard.
One of them was filming the video when the big cat suddenly attacked them, injuring one lawyer.
The main building was eventually cordoned off.
According to eyewitnesses, the leopard was first seen under the stairs in the CJM court building.
Subscribe us on