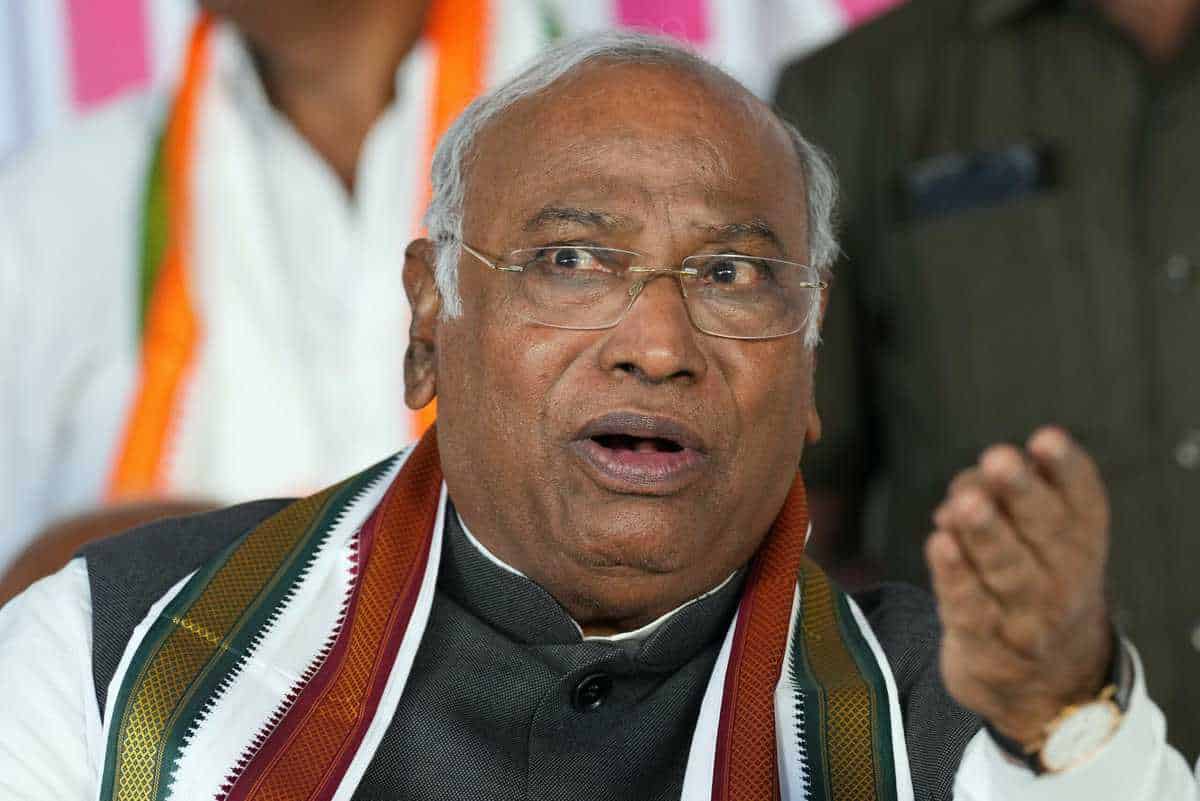 New Delhi: Congress President Mallikarjun Kharge on Sunday said that the party workers have the responsibility to save the Constitution and democracy in the country.
"Let this be the year that we work hard to raise the voice of every Indian, especially the weakest. The onus is on us to save our Constitution and the democratic ethos. Let us be united and preserve our shared values, envisioned by our forefathers," he said in a New Year message.
Kharge said that every Indian should feel that Congress is the medium and vehicle in realising their dreams and aspirations of a secular, progressive, and liberal India. "Congress has always stood for India, and we need to strengthen this ideological bond and invaluable relationship.
"Let us resolve to make the year 2023 – a year in which every Indian comes together and strengthens the bonds of amity and brotherhood," he said in the message to Congress workers.
He appealed to the people that its time to shed the barriers, "which divide us and rekindle in ourselves the values of love, compassion, tolerance and fraternity".
"This is the time to unify each aspiration and reinforce the civilisational ideals that bind us together. Let us reclaim the ideas and ideals of an inclusive society where peace and harmony prevail," he added.
Subscribe us on